The Anna Balkan Jewelry Experience.
At the heart of my jewelry is my wish for you to be beautiful and be you.
When you find that right color combination of gems and metal that goes well with your complexion, it will go great with everything in your wardrobe simply because you are the common denominator.
I invite you to experience the difference at Anna Balkan Jewelry.
Your skin, eyes, and hair are unique to you.
Your jewelry should compliment your complexion.
Handmade jewelry designed with you in mind.
If you are looking for an authentic jewelry shopping experience that is unlike anything you've seen before, you must visit our shop in The Heart of Norcross.
And if you are looking for a place to find a large selection of styles and colors of unique handmade with love jewelry, you absolutely must visit our Anna Balkan Designer Jewelry Gallery.

From the moment you walk through the door you can't help but smile as you're greeted both by a rainbow of colorful cases filled with wearable works of art, as well as by our enthusiastic seasoned stylists who are available to guide you in creating a look that is uniquely you.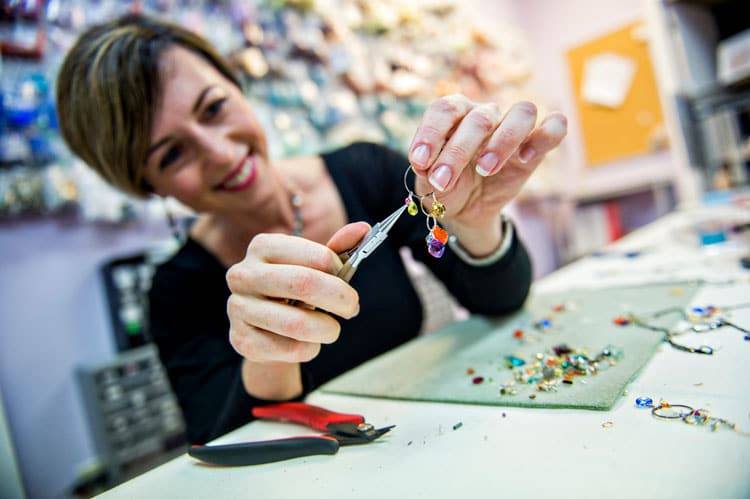 1. Discover Your Perfect Colors
We help you understand how your individual complexion colors work with specific jewelry color combinations and metal finishes.

2. Find Your Unique Style
With our diverse selection of shapes, styles and lengths to choose from, we help you narrow down your perfect choices that you would enjoy wearing.

3. Explore Your Best Jewelry Options
We have a large selection of best options for you and our helpful stylists will work with you on creating your very own styled looks you would love to wear.

Live near Atlanta?
Come by our store located in Historic Norcross for a personal consultation.
As you enter our Gallery, you will be greeted by our smiling stylist. But don't be alarmed, this is not your typical jewelry sales associate, think of it as shopping with your most fashionable friend and a fun knowledgeable tour guide. We are here to make you have an enjoyable experience worth sharing with your friends. "Be Beautiful. Be You." Is not just our slogan, it's a way we approach each and every jewelry selection. Everyone who works in the Gallery is a talented and trained stylist, each with her own valuable perspective! Together we will explore the world of Anna Balkan jewelry and you will fall in-love with your perfect pieces.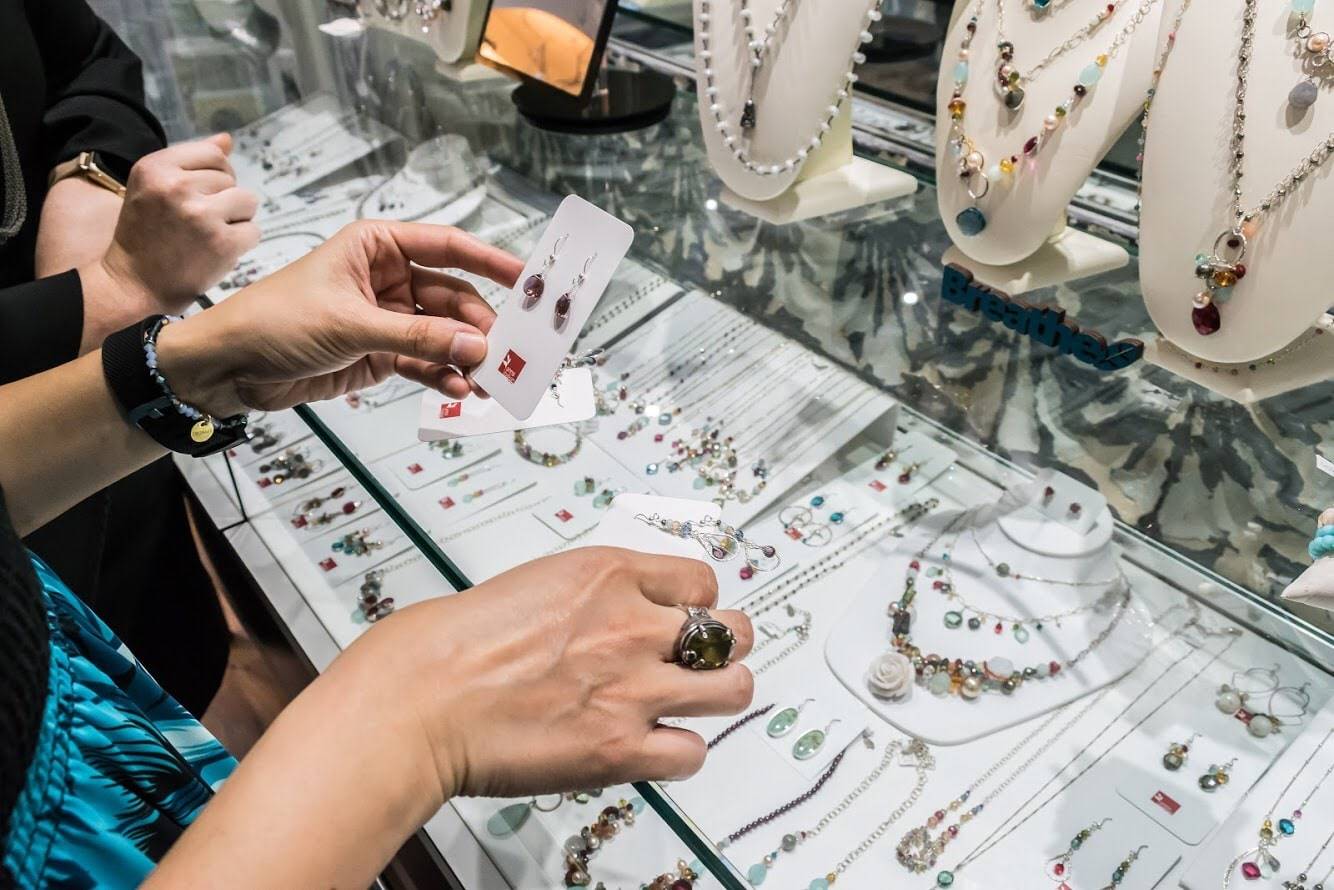 Customers Love Our Jewelry
"I absolutely LOVE my necklace! Truthfully, it's the most amazing necklace I've ever had as it's so versatile! When I travel now I only TAKE that necklace as it can be worn so many ways!!!"
Natalie Grey

E!, MTV, Gameshow Networks

"Anna designed the necklace I wore for my wedding, and I got so many compliments on it! Thank you! I would highly recommend that any bride came and speak with the staff at Anna Balkan Designer Jewelry Gallery for their big day."
Trina Campbell

Bridal Customer

My jewelry box is full of Anna's Designs. I guarantee you will fall in love with Anna's designs and become addicted just like me!
Nanci Dunton

Customer

"Anna Balkan's designs make a bold statement. Balkan is intentional when creating her jewelry, weaving in Ukrainian influences along with her own life philosophies."
The Sunday Paper

Publication

"I been a customer here since the spring of 2016, when I bought a wedding day gift for my fiancé. I would highly recommend this store: beautiful, high quality jewelry at a reasonable price; an atmosphere that feels inviting and not pretentious; knowledgeable staff willing to help you if you want it and if not, they are happy to simply let you browse without hovering; and everyone I have ever purchased Anna Balkan jewelry for absolutely loves it. Highly recommend to all man"
John Shiptenko

Customer

Love her beautiful and unique jewelry. I have numerous pieces of your jewelry Anna, and always get compliments. Several of my friends are now fans and customers!
Cheryl Jenkins

Customer

"We love Anna Balkan use of unique color combinations and new materials. The jewelry has done very well in numerous Harold's markets, including California, Texas, and Kansas. Thank you for sharing your designs with our customers."
Harold's

Clothing

"I love the necklaces I purchased! So delicate, colorful, and stunning pieces! I have been a customer for close to 4 years now when I was lucky enough to find this "gem" after moving here from out of state. Anna and her employees alike bring a friendly charm to the business. I feel like I've walked into an old friend's home when i visit. Every interaction i have at Anna Balkan Designer Jewelry Gallery has been a 5-rating in my book. Highly recommended!"
Lynn Reves

Customer

I love Anna's jewelry; it is unique and different. If you want something different, Anna Balkan Designer Jewelry Gallery is the place you need to visit in downtown Norcross.
Deborah Davis

Customer