The Art of Gifting Sparkle and Joy: Our Top Ten Favorite Jewelry Gifts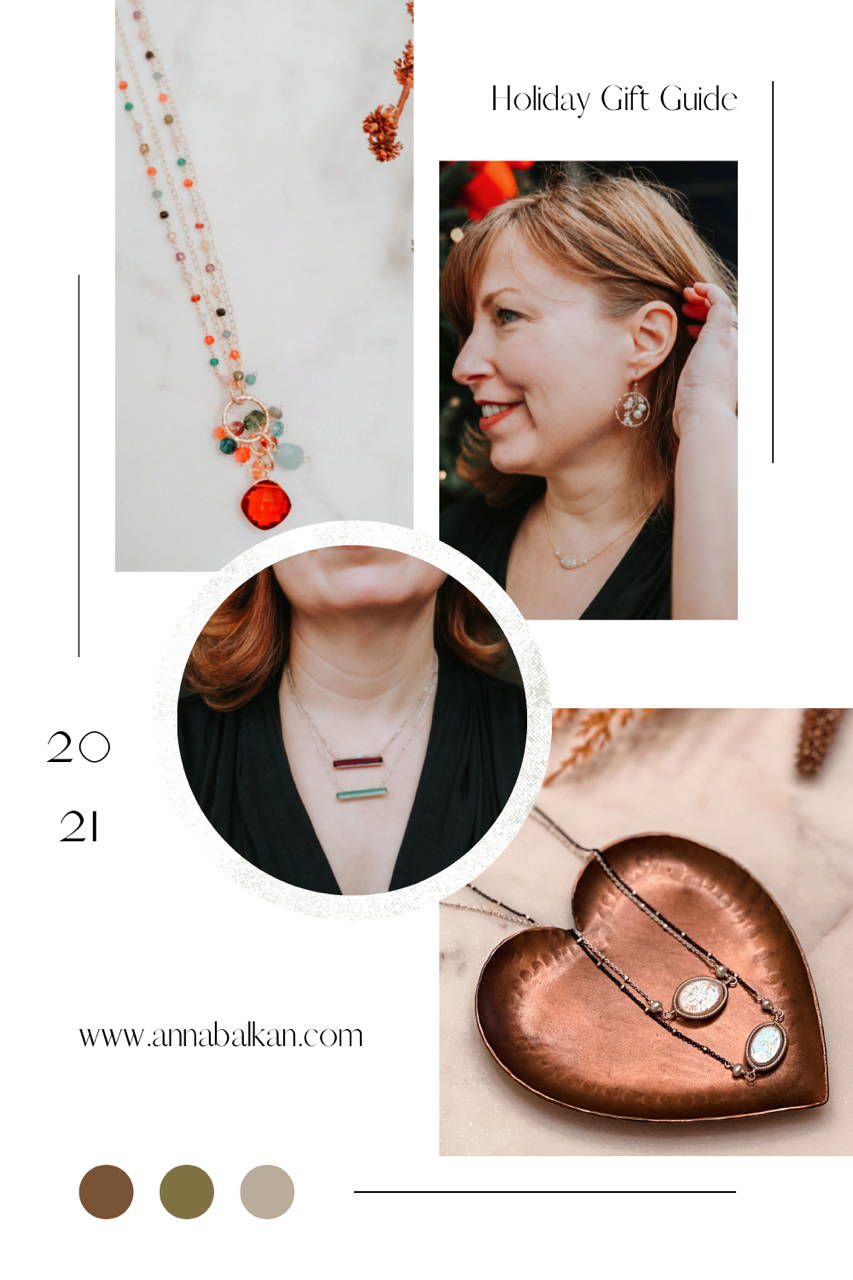 No matter the time of year, at Anna Balkan Jewelry, we love giving jewelry as gifts to the women in our lives!
Sisters, aunts, mothers, daughters, or besties. Birthdays, graduations, holidays, or just because. No matter the occasion, we've perfected the art of gifting sparkle and joy.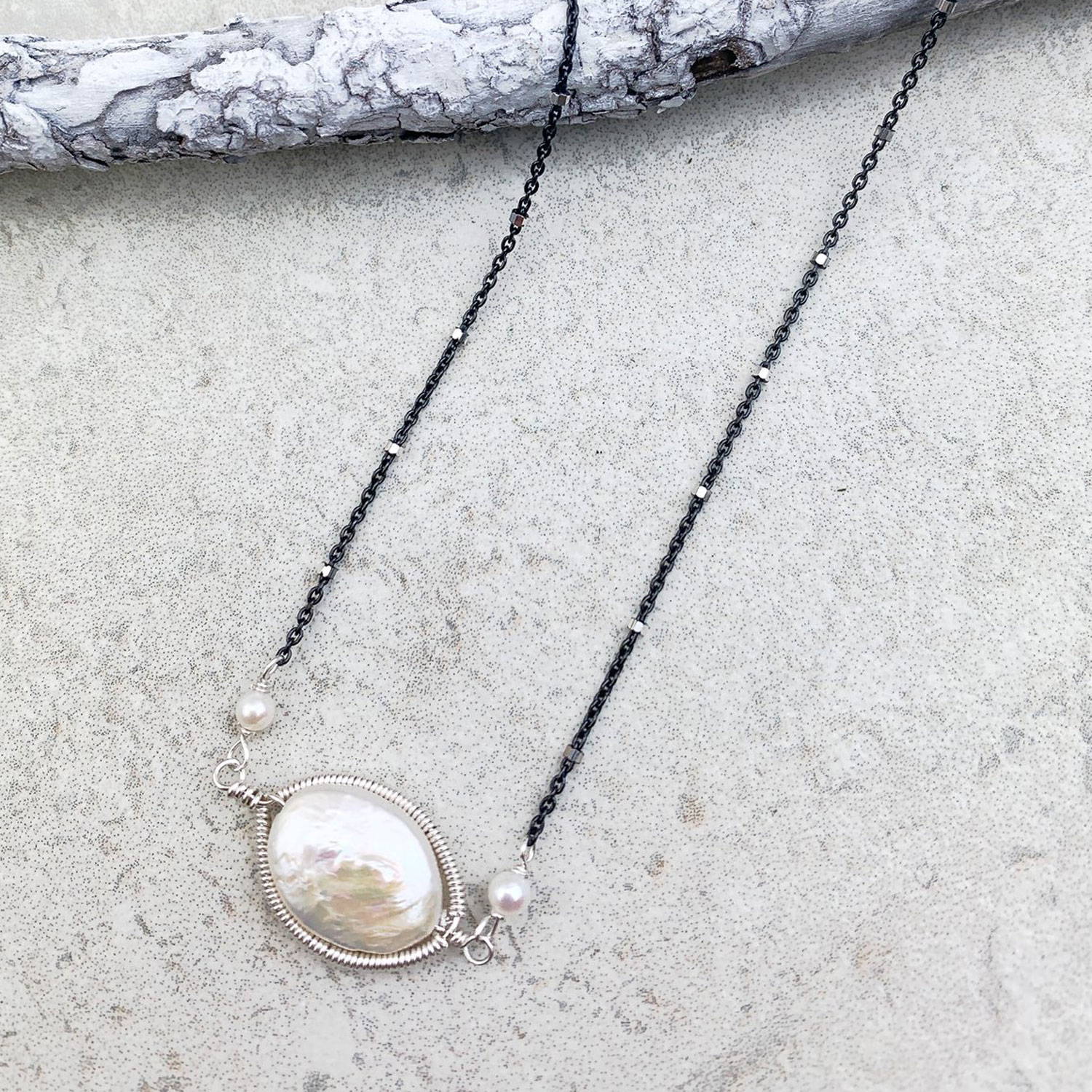 The Erika Pearl Necklace is the definition of a classic piece. With its simple but sophisticated setting, this pearl goes with every outfit, from party dresses to business attire to athleisure. Likewise, it's a perfect gift for many occasions. Gift this to your best friend on a landmark birthday or to your grandmother on Mother's Day to style with her strands of pearls.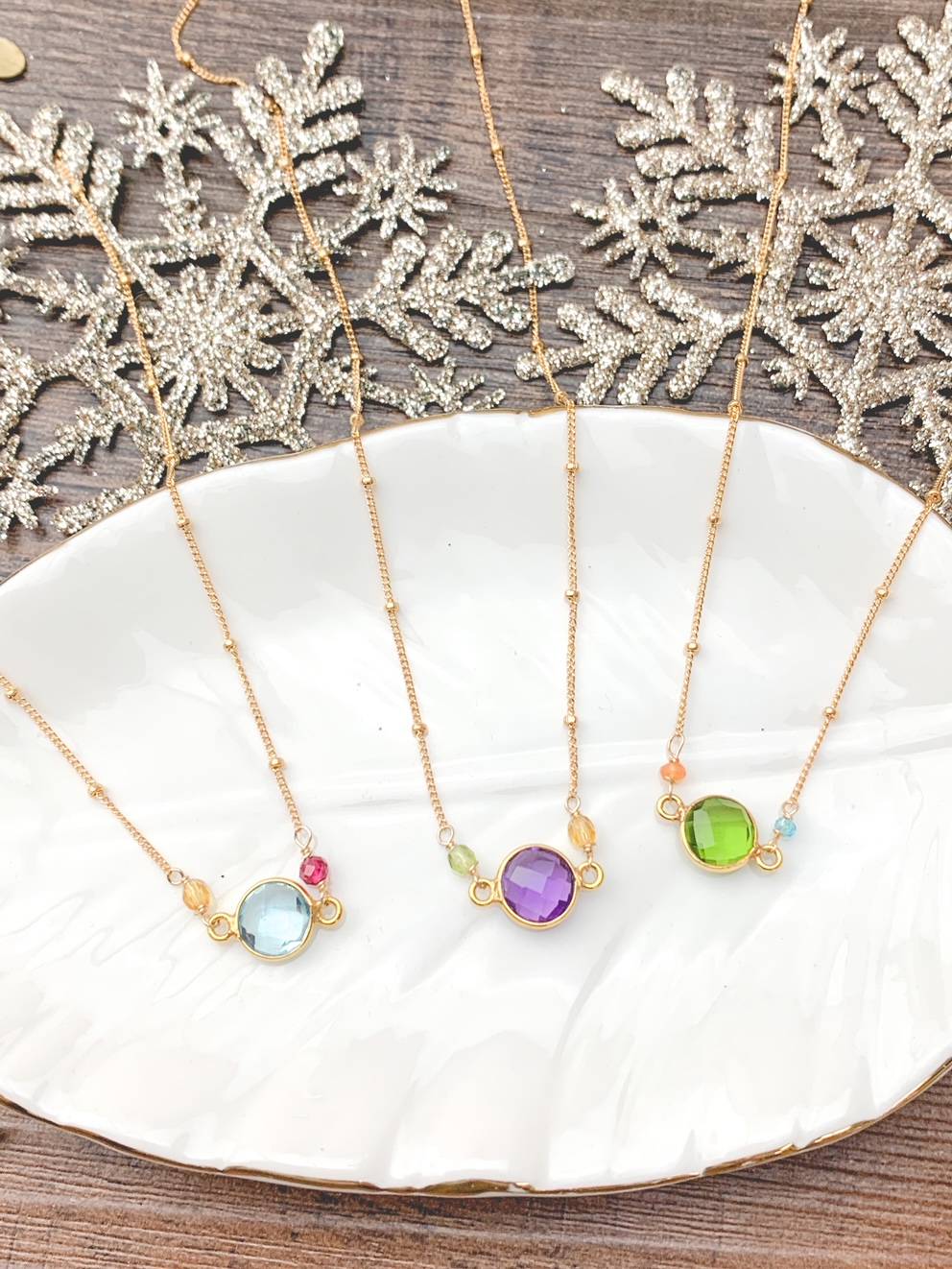 The Ally Necklace's delicate beauty resonates with charm and femininity. It's a perfect starter necklace for your daughter or niece. It makes a great hostess gift, too! And of course, the Ally Necklace is easy to layer with so many other Anna Balkan jewelry pieces.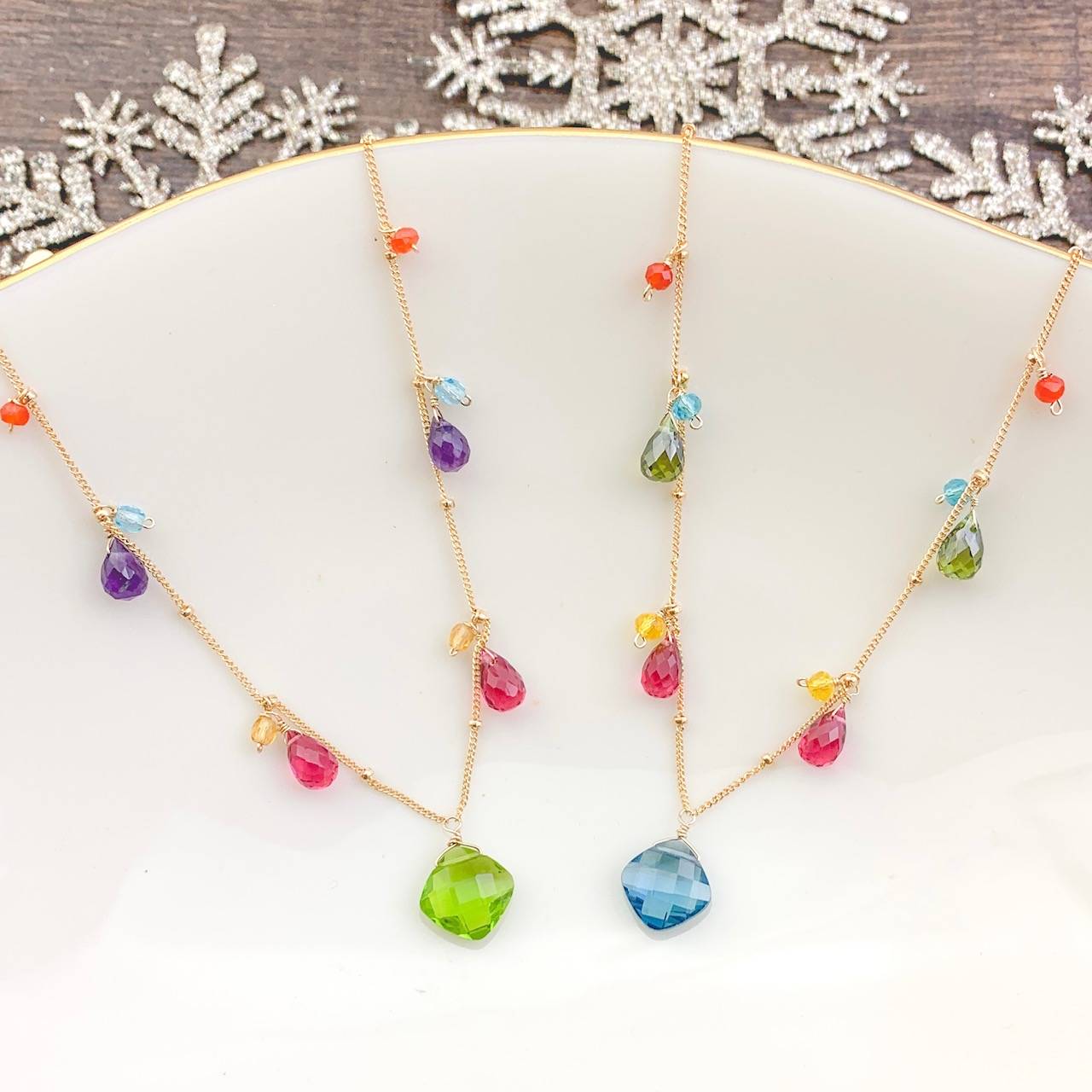 The Zina brims with elegance. Gift this to your favorite aunt who shows up at your house on special occasions, her apron in hand, and saves the day in the kitchen without being asked.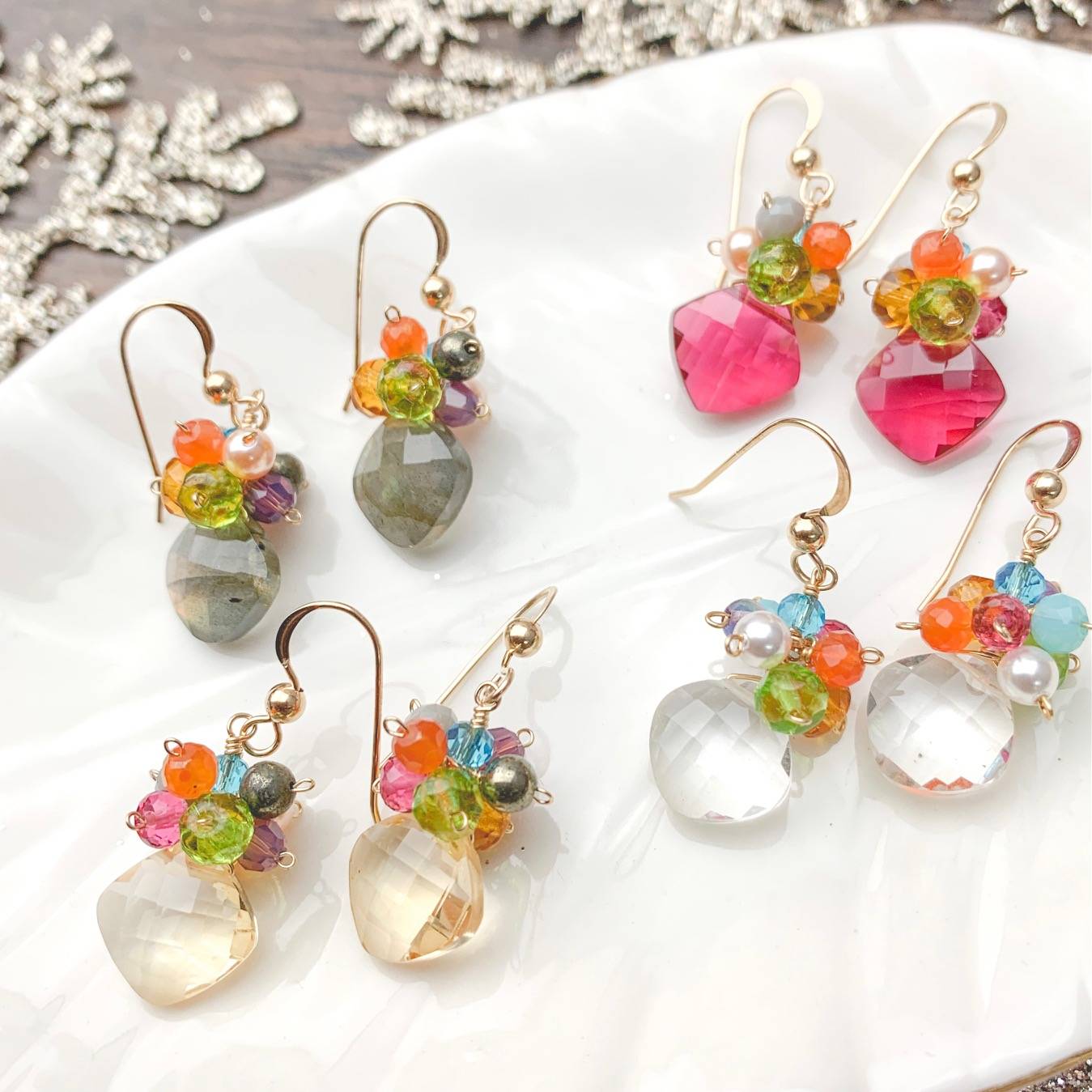 Our Abby Earrings are just the right length for everyone. They sparkle delightfully in a rainbow of colors, perfect for a holiday gift for that next door neighbor who always has a bottle of wine to share and funny stories to tell.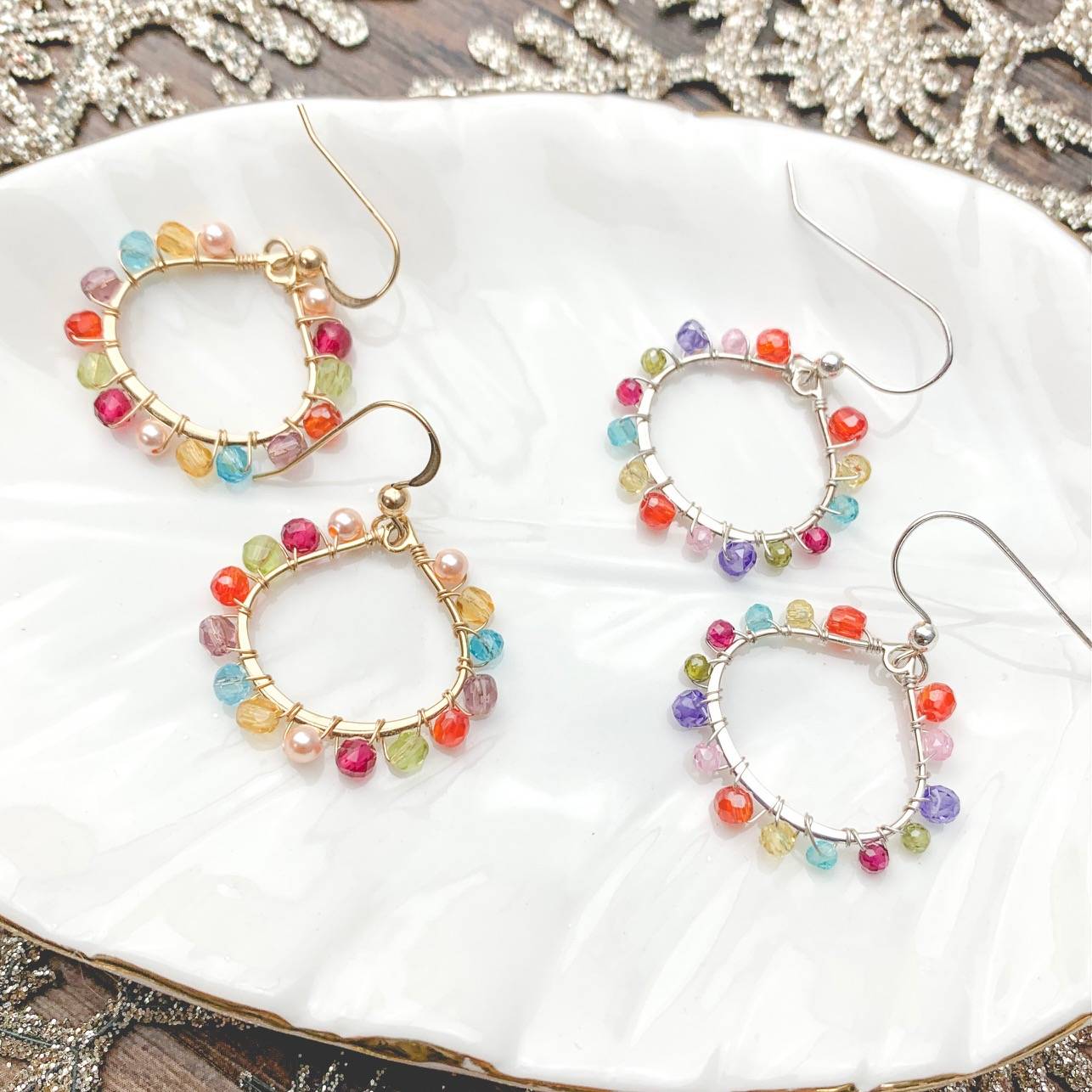 Our hoop earrings come in a variety of shades, from bright and happy to soft and serene. They're a little present that will brighten the day of your favorite cousin—that one you don't see often enough—or that very special babysitter who's always there in a pinch.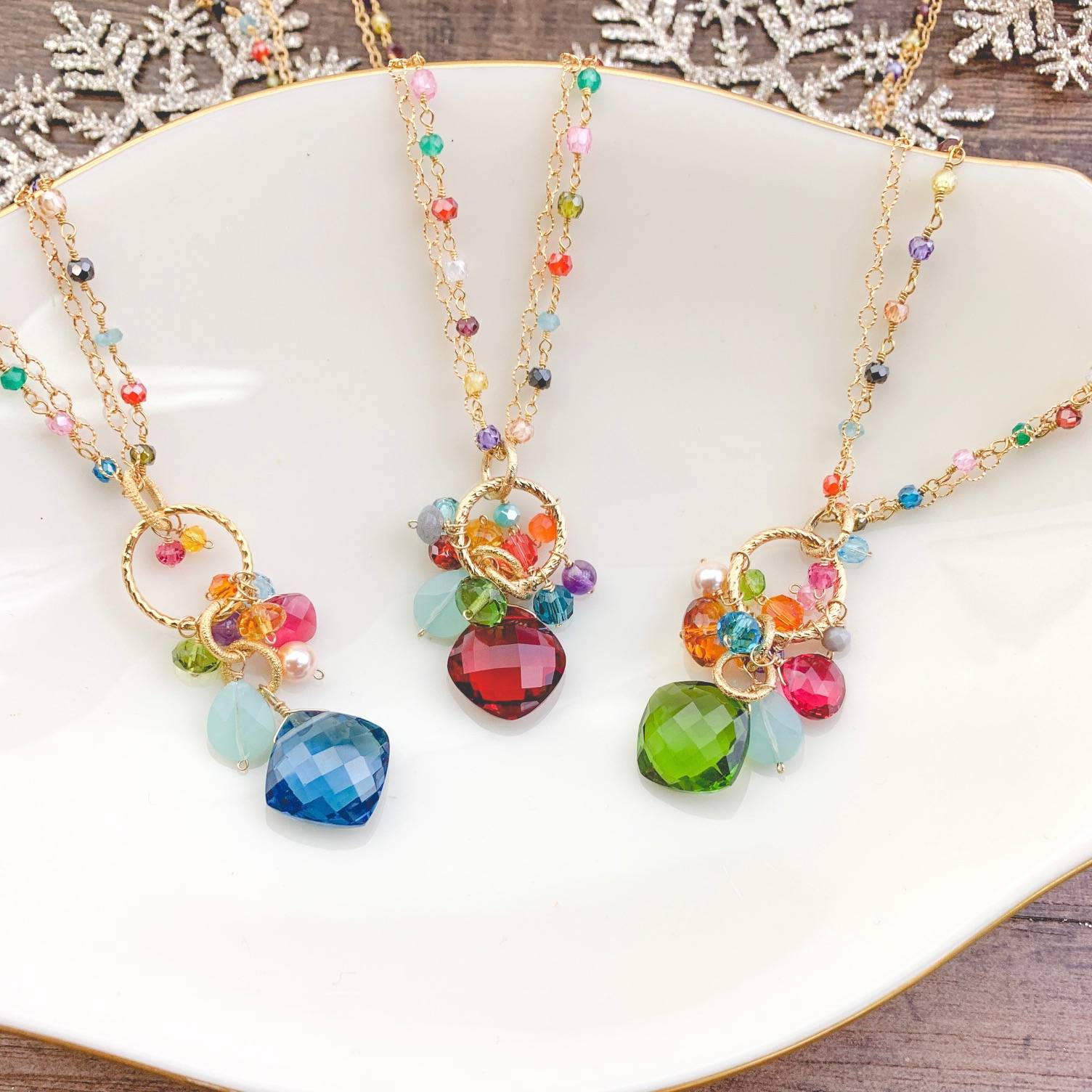 6. The Jeanie Pendant Necklace
Gentlemen, this necklace is great for wedding anniversaries. And since the pendant on the Jeanie Necklace is removeable, the strands of colorful gems can be worn alone. It's two necklaces in one! Bonus points!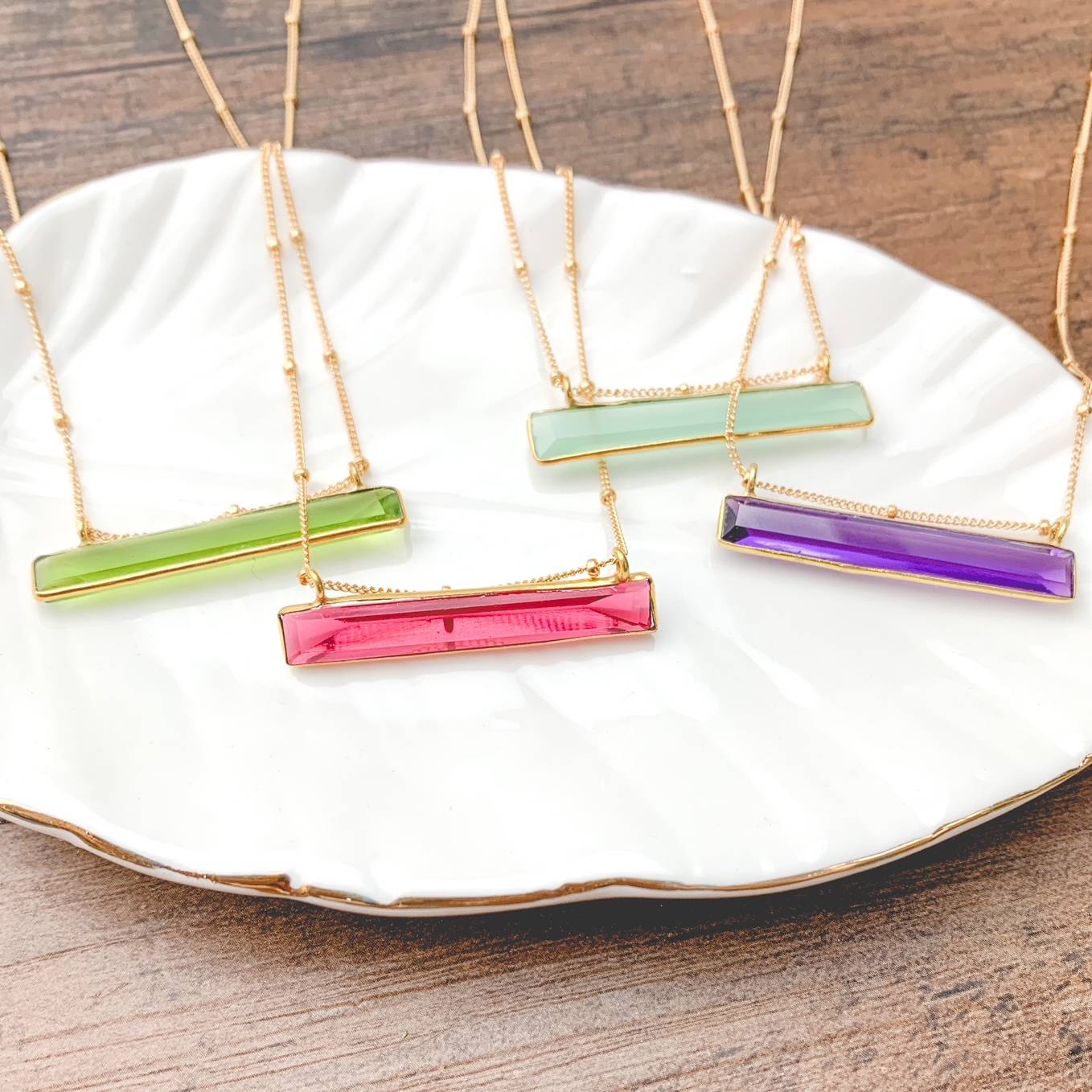 This necklace has an effortless, modern flair. Gift it to your mom who's up-to-the-minute with style and fashion or to your equally hip daughter to celebrate her college graduation.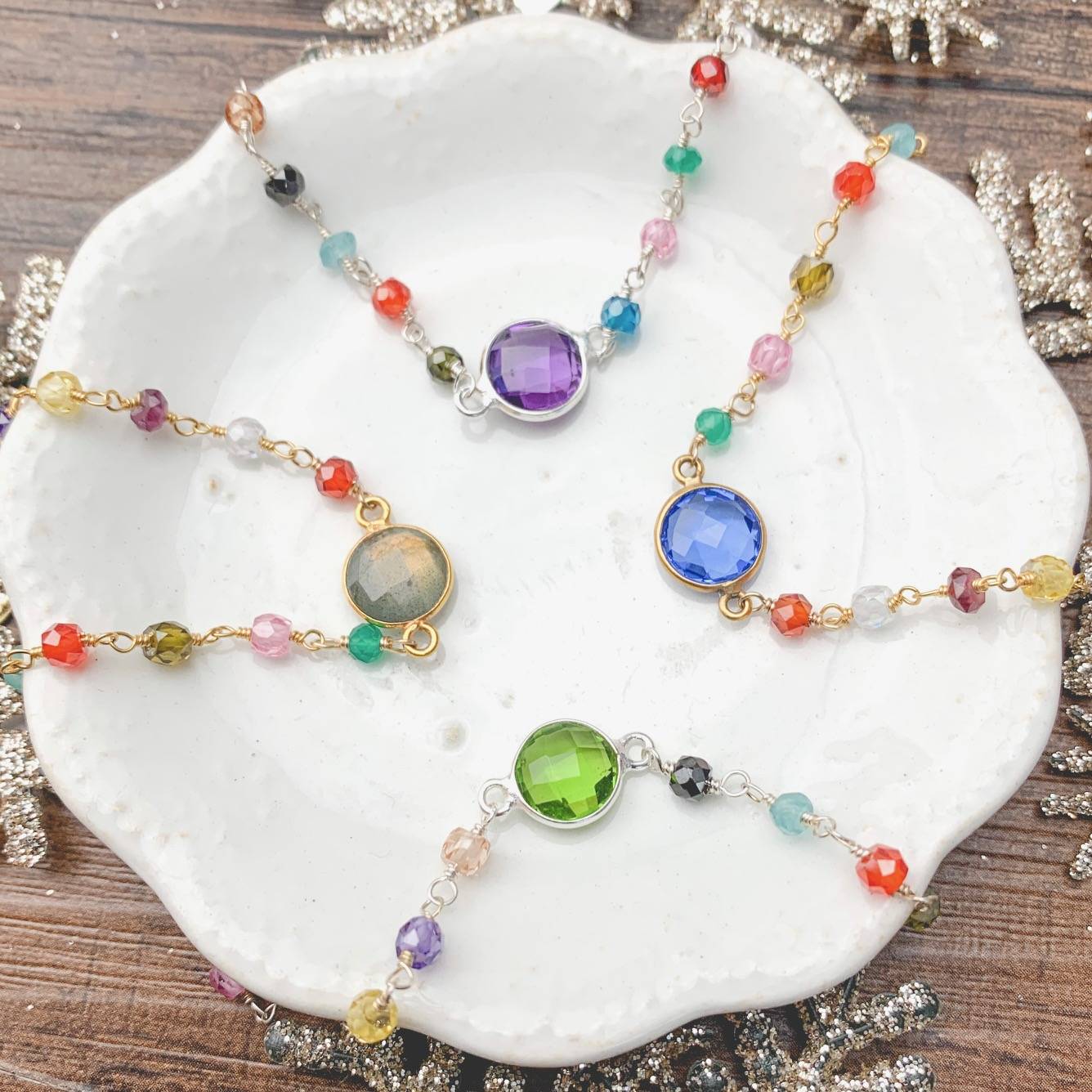 8. The Dot Bracelet
This is an everyday I-love-you for your wife or girlfriend. It's also perfect as a thank you for your favorite dog sitter who send you lots of dog pics while you're away, plus she always remembers to water your plants even though you forget to tell her!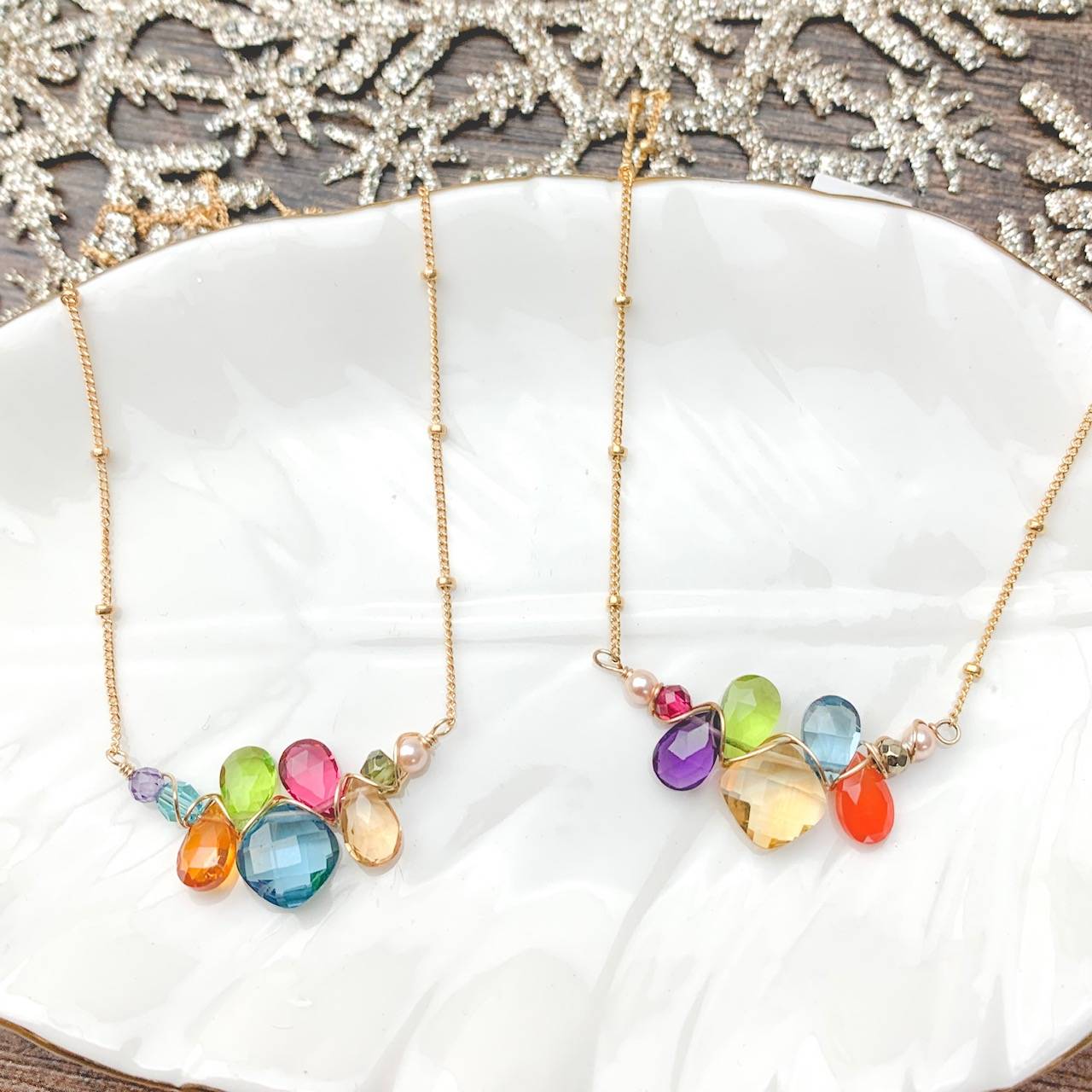 The Mini-Kate Necklace's cluster of five gems comes in a plethora of shades. There's a combo of colors for every woman. Guys, surprise your wife with this one on the anniversary of your first date, that little milestone that so often gets lost in the busyness of everyday life.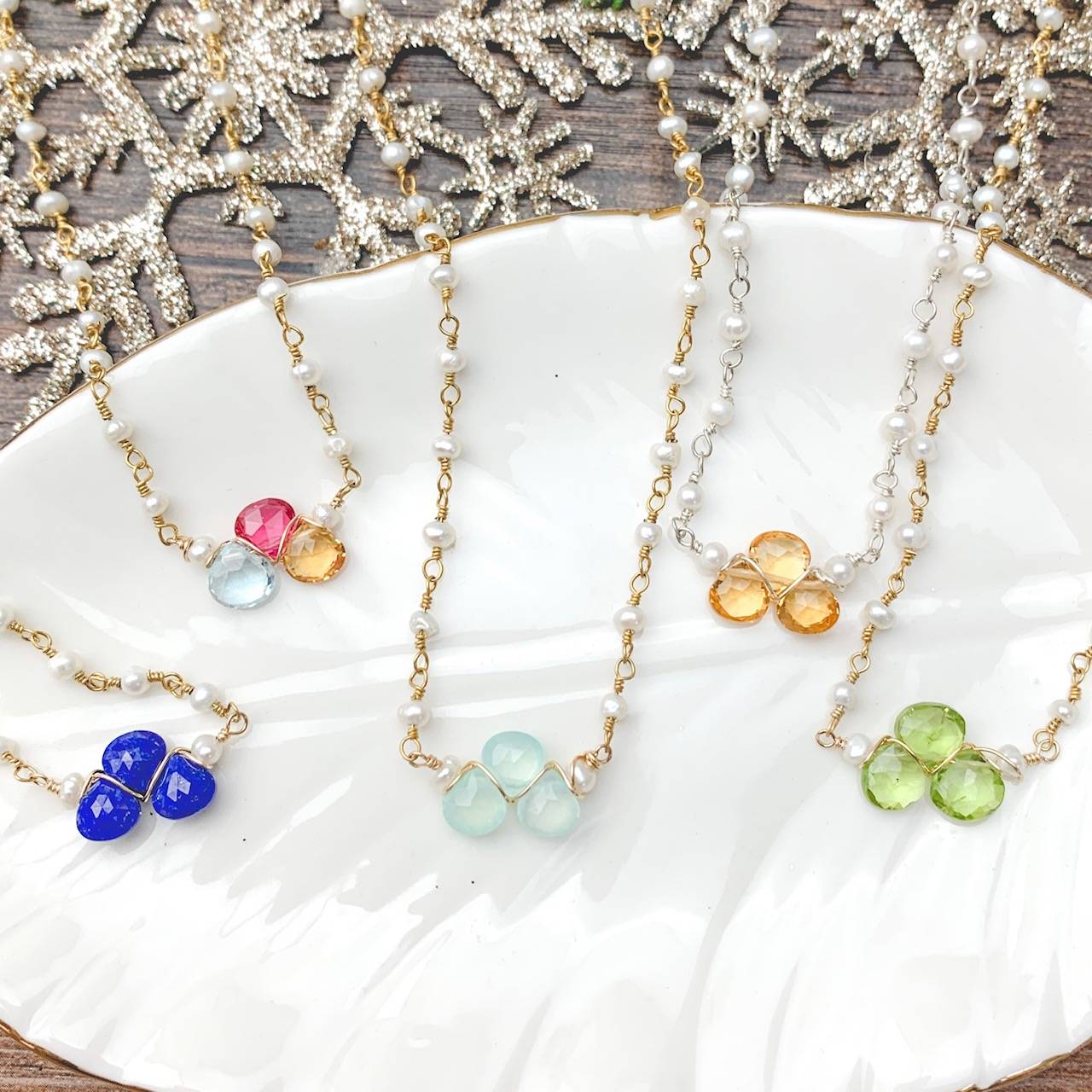 10. The Mini-Katie Tri-Gem Necklace.
The Mini-Kate Tri-Gem is perfect as a special thank you to your girlfriend for seeing you through a rough time. And of course, this delicate necklace is perfect on its own or a just-right compliment to another piece.
#BeautifulAndCapable, we're all about acknowledging the beauty that lives within. Our jewelry is a reflection of that, and we love gifting it to our girlfriends, sisters, and moms to show them how wonderful they are.
If you're looking for a gift for a special woman in your life, we're always here to help! Stop by the store or call us. And as always, thank you for being a part of Anna Balkan Jewelry this year and every year.
---