My Anna Balkan Bridal Jewelry Experience: Wedding Day Perfection
Hi #BeautifulAndCapable! A few months ago, one of my stylists was getting married and I got to create perfect jewelry pieces for her wedding
(I also had the pleasure of being her day of wedding day coordinator, because I used to do that before I started making jewelry and I am great at it!).
In this blog, Hannah is sharing her experience co-creating her jewelry with me.

Why i do custom jewelry design for brides
I love creating jewelry that is memorable and unique, perfectly suited for your style and complexion. I BELIEVE that your wedding day should be celebrated and remembered every day! And I especially LOVE custom designing unique and wearable pieces of jewelry for brides, mothers of the bride/groom and wedding party. What I co-create for that special day is forever treasured and worn with love.
I used to be a wedding consultant, and directed wedding all over the world (even had a 3 week long one in Africa!)! And I have learned one important thing: every bride wants to not only look stunning on her wedding day, but she wants to forever capture the feeling of the moment and share her special wedding day stories with everyone.
But what is the best way to capture that? Photos and videos are great, but you would have to sit people down and have them look at photos, and truthfully, you can only do it the first few months. And your flowers and colors of the wedding were so perfect!
You have your photos on walls and your desk, and you look just stunning!
What if you could show your true wedding essence through your jewelry that was not only designed to reflect you, your wedding dress and your wedding colors, but is wearable for all occasions for many years to come!
Imagine people stopping you on a street and commenting on your jewelry..., and there is your perfect opening line to tell them about your wedding!!!
Hannah's Wedding Day Perfection
From the second I got engaged in October of 2018, I knew my wedding jewelry would be designed by Anna Balkan. I had seen Anna design stunning jewelry for brides, their bridesmaids, and mothers/grandmothers over the years, so I was very excited to have the experience myself. I have nearly five years of styling and modeling experience at Anna Balkan Designer Jewelry Gallery, so I can confidently say that I'm nearly an expert in the area! But even with my extensive knowledge of her designs, Anna blew my mind with stunning creations I had never seen before.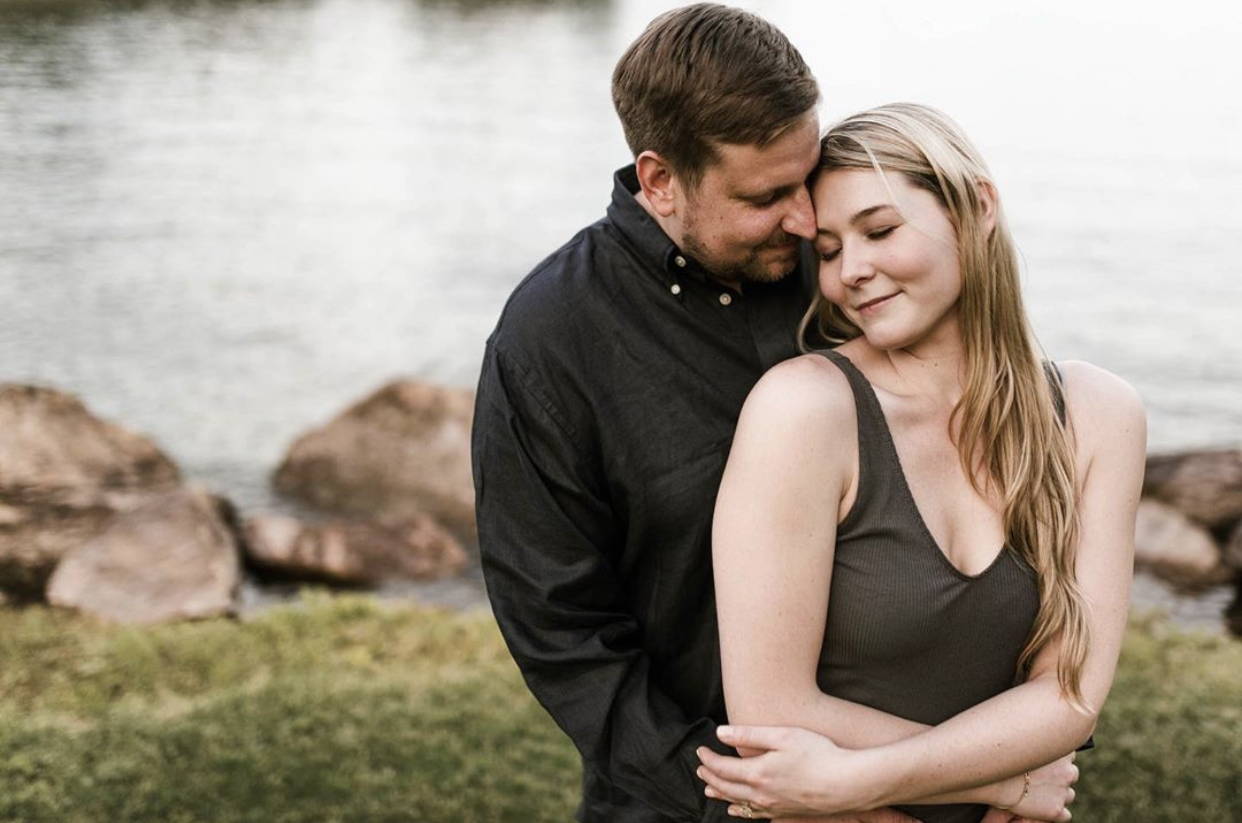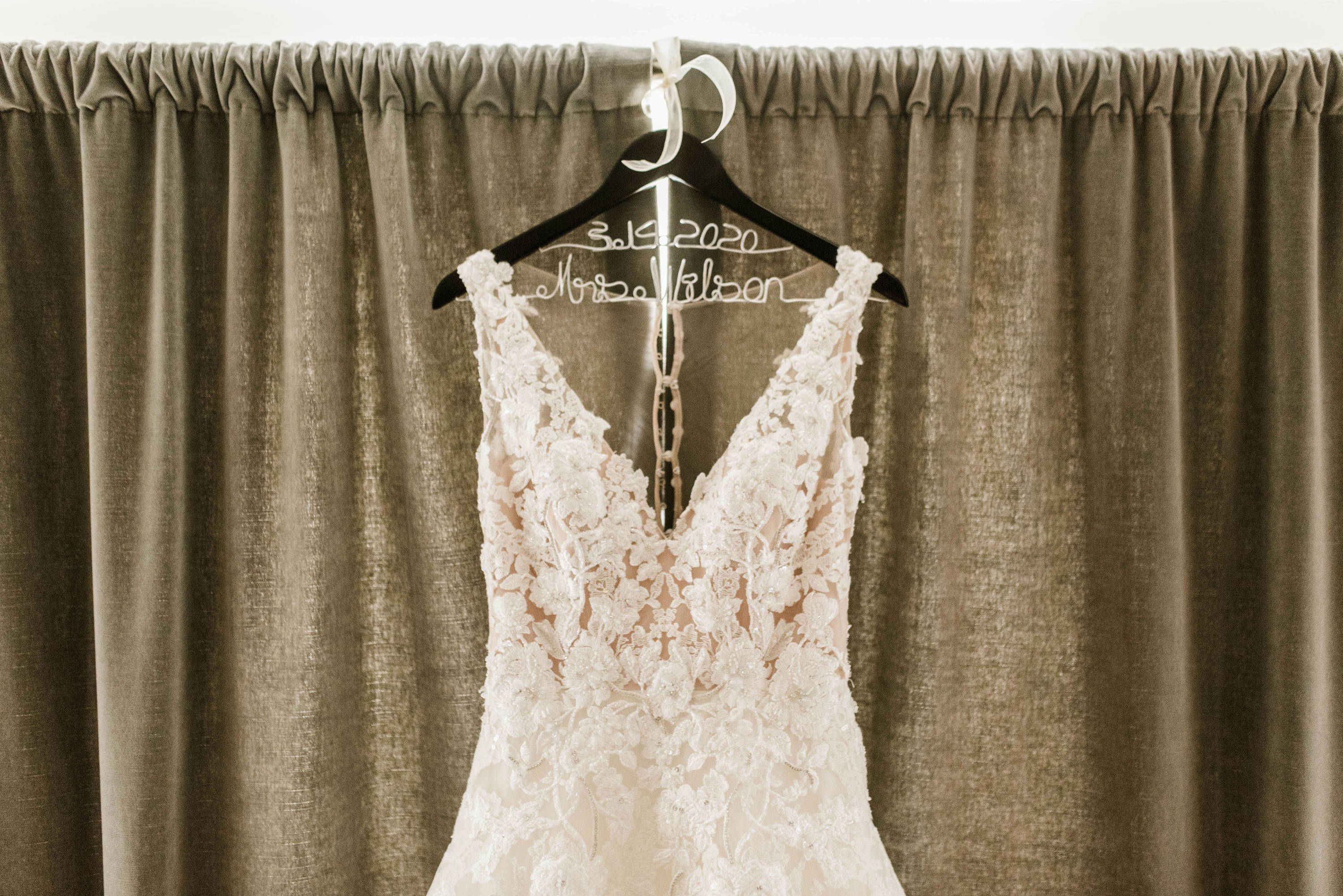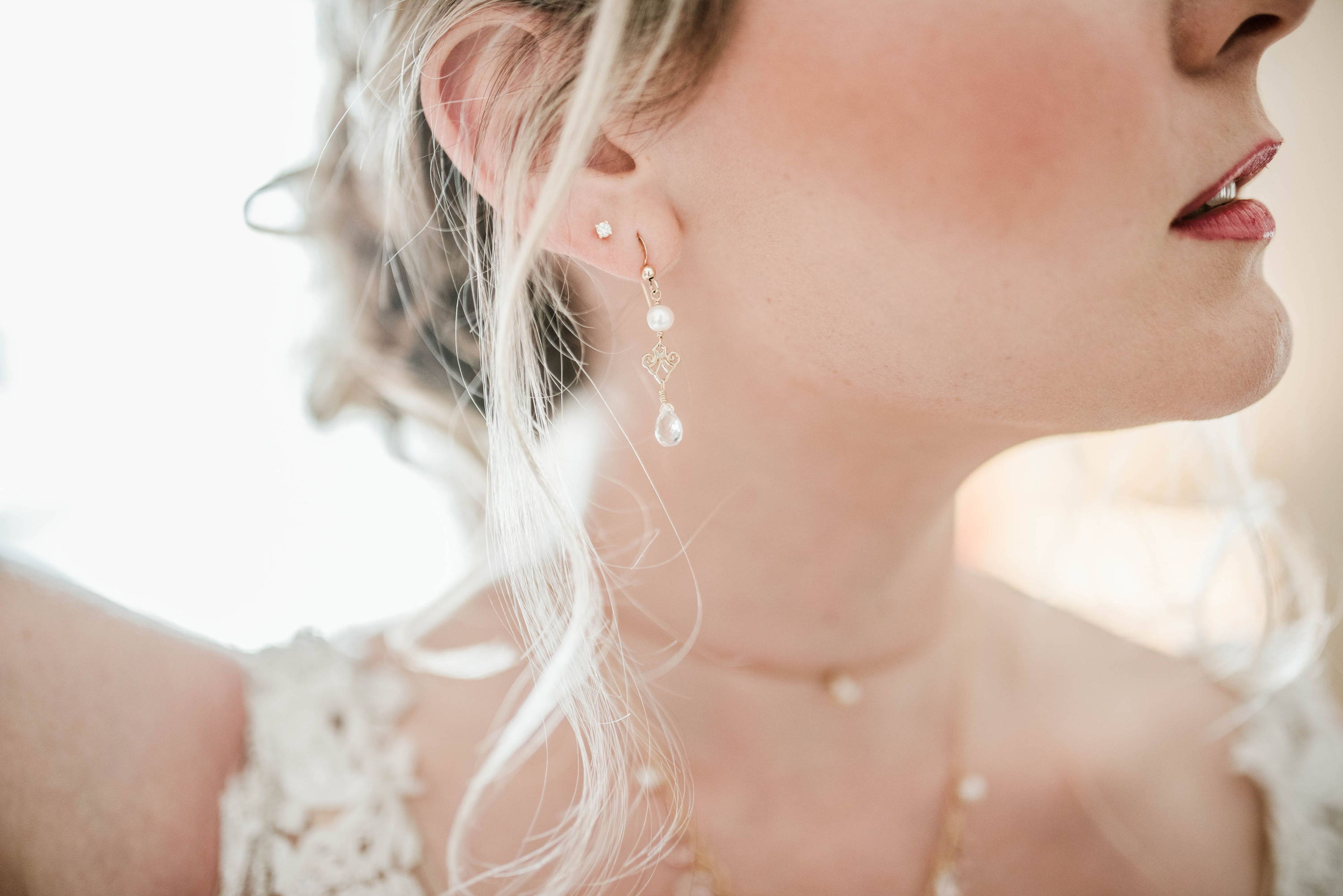 We began the experience by exploring several different styles of necklace that I loved and perfectly complimented the neckline of my wedding dress. Anna then helped me choose the style that I knew I would wear and enjoy most for years to come. After deciding on a style, Anna laid out gemstones in all colors of my wedding color scheme. The possibilities are endless – a bride can choose a more classic neutral palette (as I did) or incorporate her wedding color palette to compliment her bouquet and wedding décor. I picked my gemstones, and Anna then chose complimentary accent gems as well as designed earrings to complete my look. I believe that one of Anna's greatest talents as a designer is her ability to see complimentary colors – a bride can pick each gemstone and placement individually but trusting Anna's expertise as a designer makes things a LOT easier! Anna also designs with complexion in mind – depending on your color season, certain metal finishes and gemstone colors will be the most flattering on you. Finally, if you have a special piece of family jewelry you'll be wearing on your big day, Anna will pick the most complimentary style for layering. I fondly remember a bride from a few years ago, Stacey, who layered her Anna Balkan wedding piece with a strand of family pearls.
Not only did I want my wedding jewelry to be designed by Anna, but also the jewelry for my mother and my bridal party. Anyone who has gotten married or been part of a wedding party knows that weddings are expensive!! This got me thinking… why would I ask my bridesmaids to buy a specific dress they would probably never wear again instead of having them pick out dresses that suited their personal styles and body types? Especially my sweet friend Sydney, who was five months pregnant at the time. For this reason, I chose the color of my bridesmaids' dresses but gave my bridesmaids the freedom to choose from 100+ styles of gowns. This helped my girls to feel comfortable, choose their favorite dresses, and stay within their respective budgets.
Because the dress necklines varied, my bridesmaids' jewelry styles varied as well. As with the dresses, I wanted my girls to be able to select jewelry that suited their personal styles to ensure they would wear and enjoy their Anna Balkan pieces for years to come. I selected a range of necklaces, earrings, and bracelets in my price range for my bridesmaids to choose from and allowed them to pick their favorite gemstones from the color palette. No one color or style chosen by my bridesmaids was the same! It was a joy to see how much they loved Anna's creations, and I know they will wear and treasure their pieces for years to come. I loved that none of the girls had the exact same look, which added dimension and excitement while still maintaining a cohesive look as a bridal party.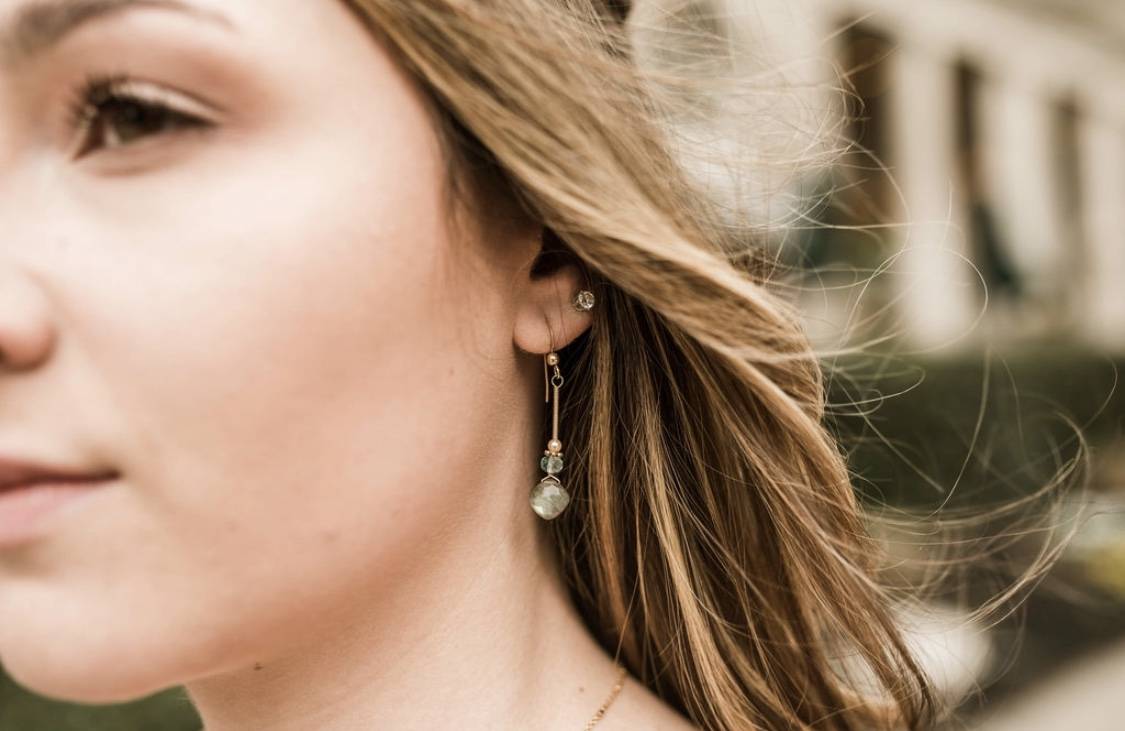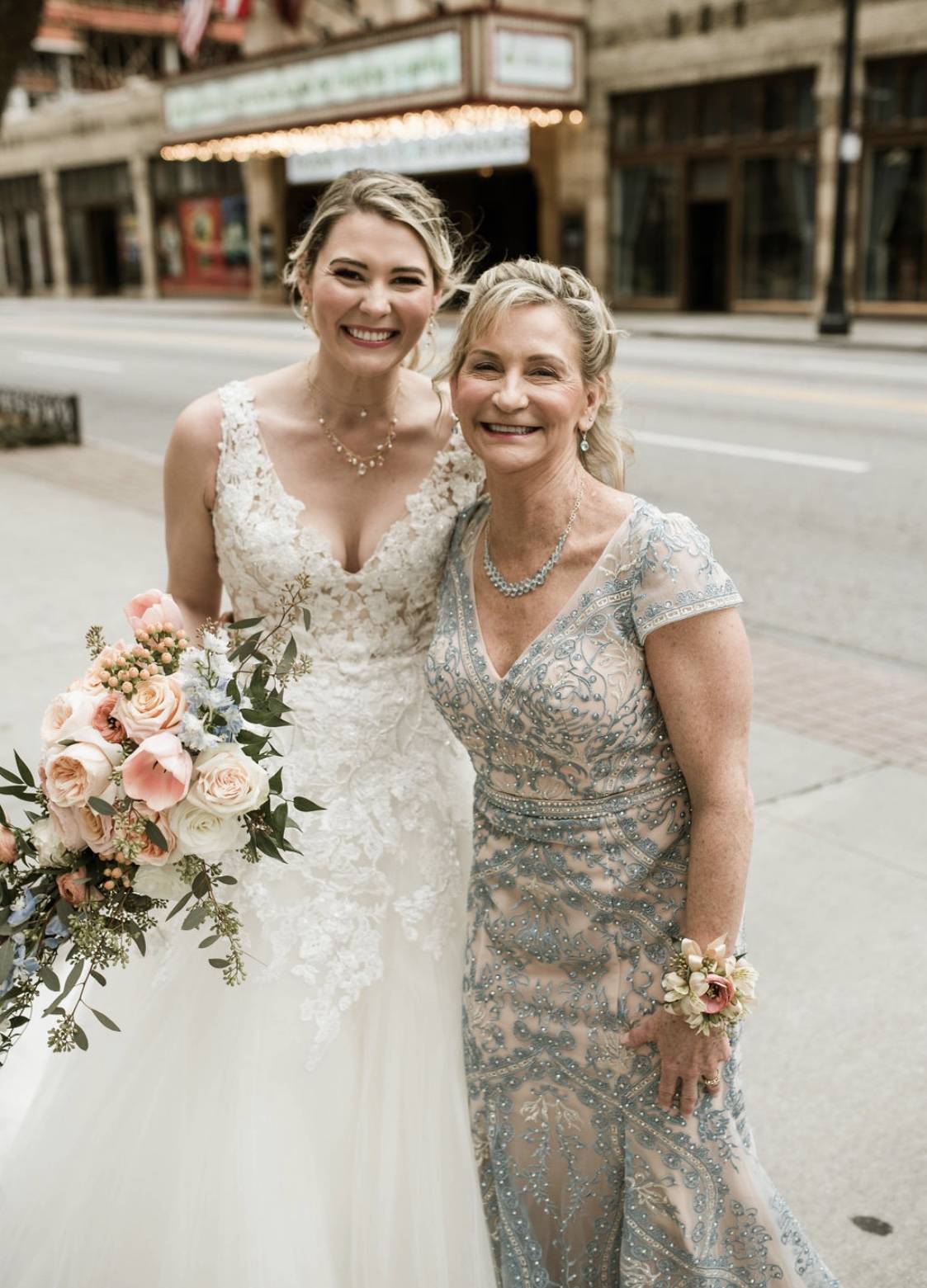 My mother's wedding jewelry was absolutely stunning. As with my wedding dress, Anna considered the neckline and coloring of the dress, as well as my mother's complexion. She picked a stunning statement necklace with an elegant, simplistic design with earrings to match. The set was the perfect complement to the intricate beadwork of her dress – the jewelry enhanced her overall look while still making a statement on its own. My mom has worn her wedding jewelry set nonstop since the wedding! Her favorite pairings are with a white shirt and jeans or a black dress and heels.
If I ever helped style for you in the Gallery, you probably remember my signature quote – "Are you going to wear it and enjoy it?" Versatility and the chance to enjoy your Anna Balkan jewelry frequently are the most important things to me as a stylist, not only when styling for clients, but also when adding to my own collection.

So, what did I learn as an Anna Balkan Bride?

1. Trust Anna! She will open your eyes to possibilities of style and color schemes you never would have thought of. Don't get hung up on choosing every single gemstone color and placement – I recommend just choosing your main gemstone(s) and color scheme. Let Anna have the freedom as a talented designer to make the magic happen from there.
2. Think about which style you would enjoy the most after your wedding. Every time you wear that set for years to come, you'll be reminded of your wedding day and all of the amazing memories associated with it. Your wedding jewelry will bring you joy every time you wear it – it's a much better investment than costume wedding jewelry you would never wear again!
3. For your bridesmaids, preselect a range of styles in your wedding color scheme that fall in your price range. If you prefer a more uniform look, consider selecting a single style and then allowing your bridesmaids to select their preferred gemstones from your color palette. This gives your girls the freedom to choose pieces that fit their personal styles, and ensures they'll wear and enjoy their jewelry again. Also, the jewelry can double as your bridesmaids' gifts!
The overall Anna Balkan Wedding Jewelry experience was a fun and stress-free process for me. The personal face-to-face time you get with the designer as well as the ability to customize your styles and gemstones is an experience you won't find anywhere else. Anna makes each step of the process a breeze and understands the needs and feelings of a bride. She used to be a wedding coordinator, so she understands how the details need to be just right! Anna helped make my wedding day the perfect day – I can't recommend this experience enough. I'm so happy to be an Anna Balkan Bride, and you will be too!

---