Summer of Style: Summer Archetypes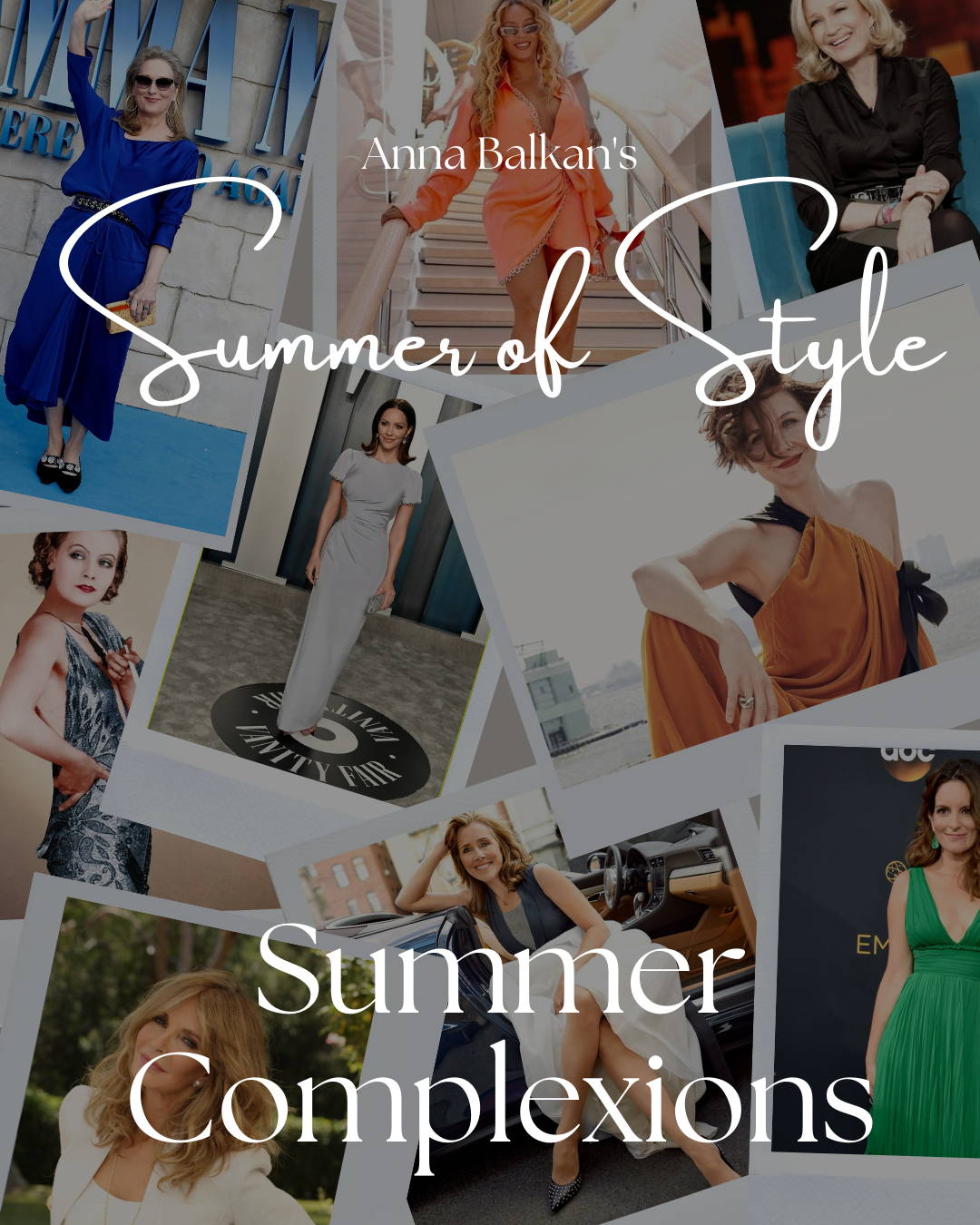 Hi #BeautifulAndCapable, in this blog series, we'll be we'll be sharing styling tips, taking a deeper look at color, breaking down the Seasons & Archetypes!
Today, we're taking a deeper look at the SPRING complexion archetypes!
Each season has 6 style archetypes, so for the next couple of months we'll take a look at each one.
Our friend, the amazing David Zyla, has broken this down so beautifully - making it easy to find & build your signature style!
Not sure where you fall? Start with grabbing a copy of the Color Your Style book and a scheduling a styling session with Anna in our store! Bring your favorite outfit, or a photo and we have colors and styles to play with!
The Summer color palette is like the English country garden – soft, blended, and diffused. It's like the landscape is washed in soothing lavender bringing a sense of relaxation and calm. Hence, the people of the Summer season often have a soft, peaceful nature.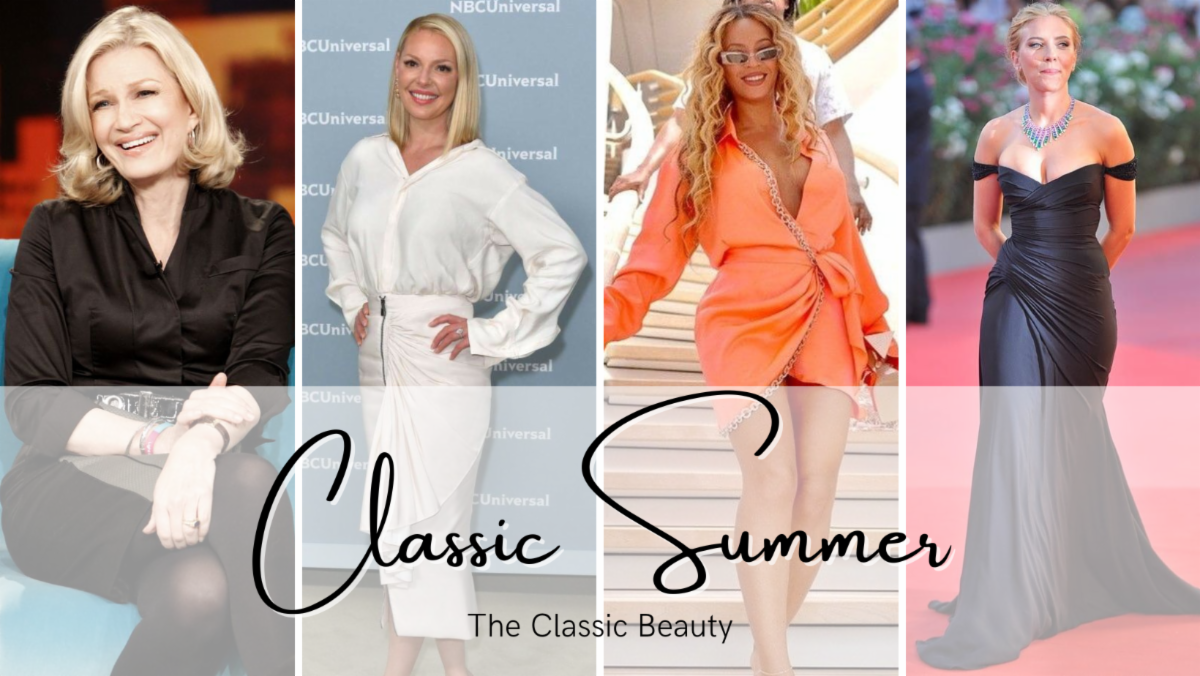 The Classic Beauty! These ladies brighten any and every room they walk into - it's her super power! She has very high standards but is loving, devoted & loyal to a fault. Her structured life is often duplicated in her style by sticking to classic shapes & fabrics. Animal print? Not for her!
She should fill her closet with wrap dresses, straight trousers with a comfortable waistband and cashmere wrap sweaters.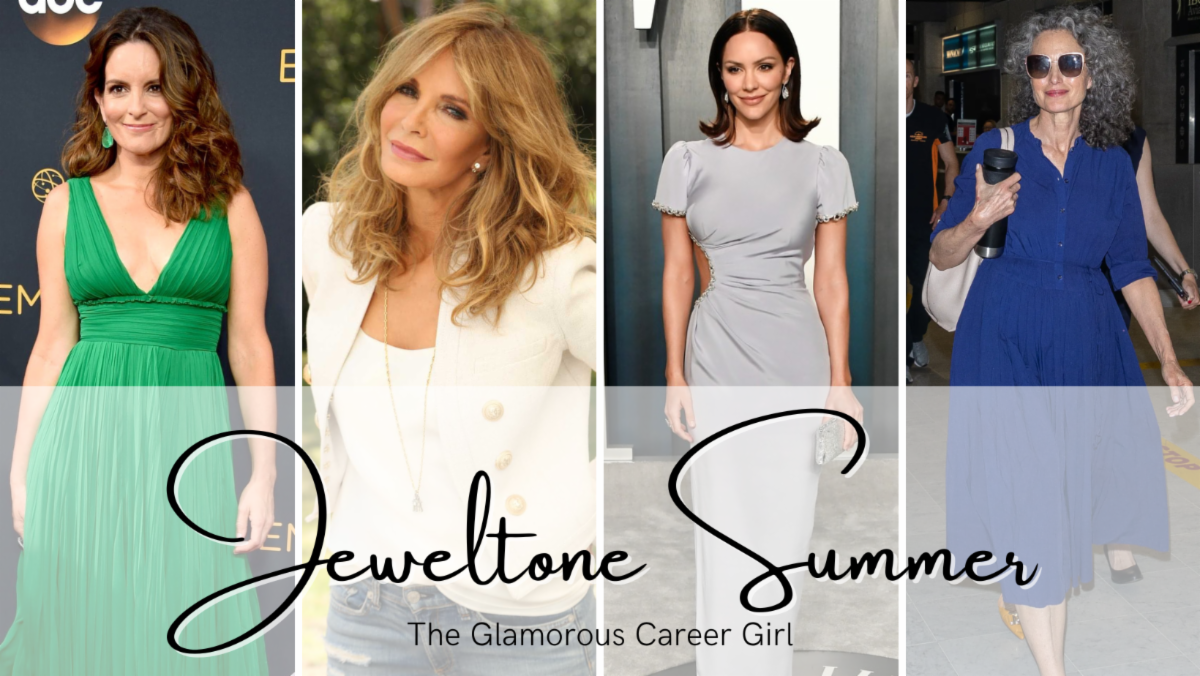 You know that 1940s movie character, the Glamorous Career Girl? The feminine but never fussy brunette in the wrap dress with the big earrings, the one who seems supercompetent, charming and dryly witty, all at the same time? Well, she's a Jeweltone Summer!
She looks terrific in velvet & pieces with a little bit of structure. She should stay away from the mini skirts & geometric patterns though - they compete for attention with her energy.
The Elegant Bohemian is just that - the picture of elegance with a boho flair. In some lights, she almost appears mystical - attuned to forces that the rest of us can barely sense.
She loves clothes that have an air of costume, as long as they aren't too flamboyant. Her fabrics are sturdier but lush, like painted velvet, washed suede & washed silk crepe. She should stay away from anything too tailored or too goofy. Her clothing is lush & romantic.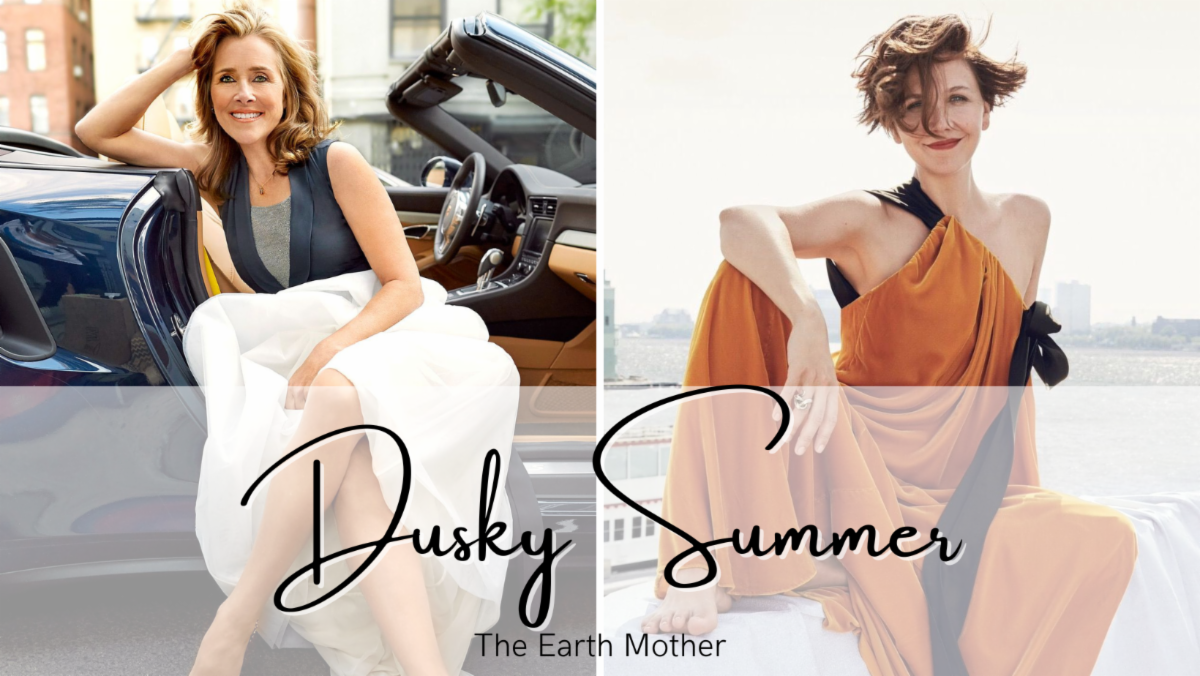 The Earth Mother is the woman who brings out the best in everyone. She is supportive of her community & will nurture you to the nth degree!
She doesn't do well in silhouettes that are stiff or constricting - they feel like a straightjacket. These ladies are soft, so their fabrics are too! The more cashmere the better. She looks best in clothes that move as she does.
"I go after what I want - and look fabulous doing it" is the Drama Queen's motto! She's fearless and doesn't care what people think. She is dramatic (in the best way), so her wardrobe should be too!
She is at her best when she's swathed in texture. The richer the fabric, the more beautiful she looks. She should avoid anything that looks too pedestrian or "basic" - no jeans & t-shirts for her.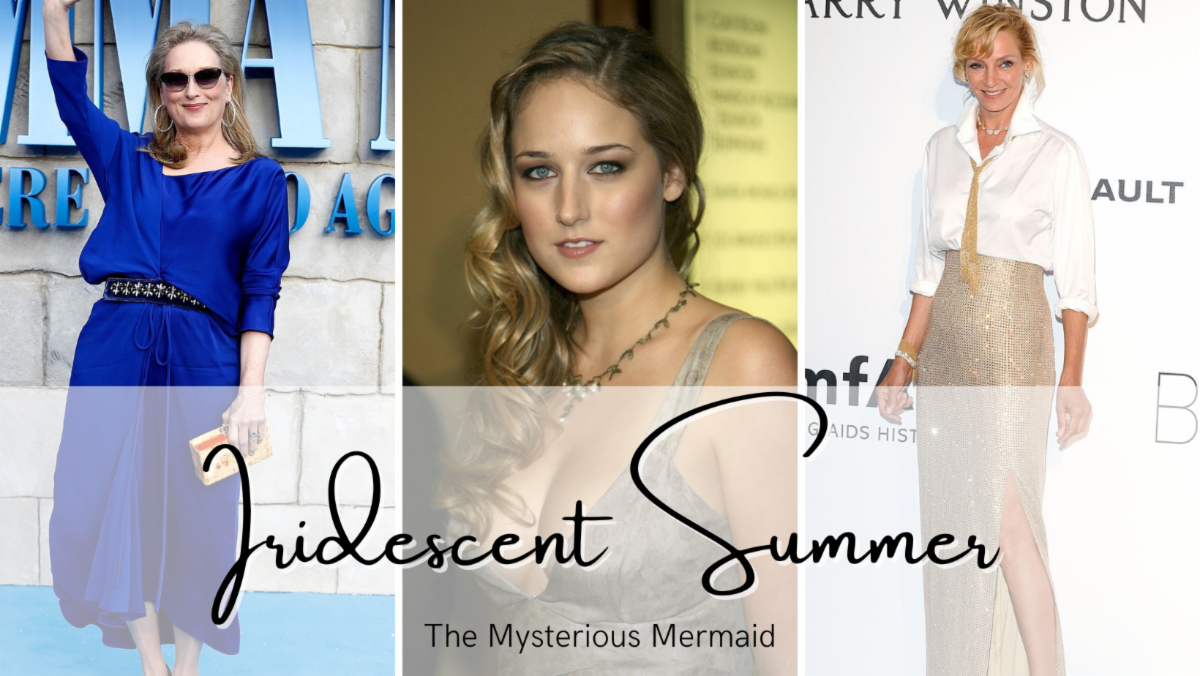 Our last Summer lady is the Mysterious Mermaid. She lives her life believing they can help make your dreams come true. She's a walking Bluebell - small, delicate & elfin.
Her fabrics are light and almost watery like iridescent chiffon. Her clothes should have a subtle shimmer and not weigh her down. Anything with too many harsh lines are not her friend, but give her jewelry with a water-like shimmer & she's radiant.
---