Summer of Style: Winter Archetypes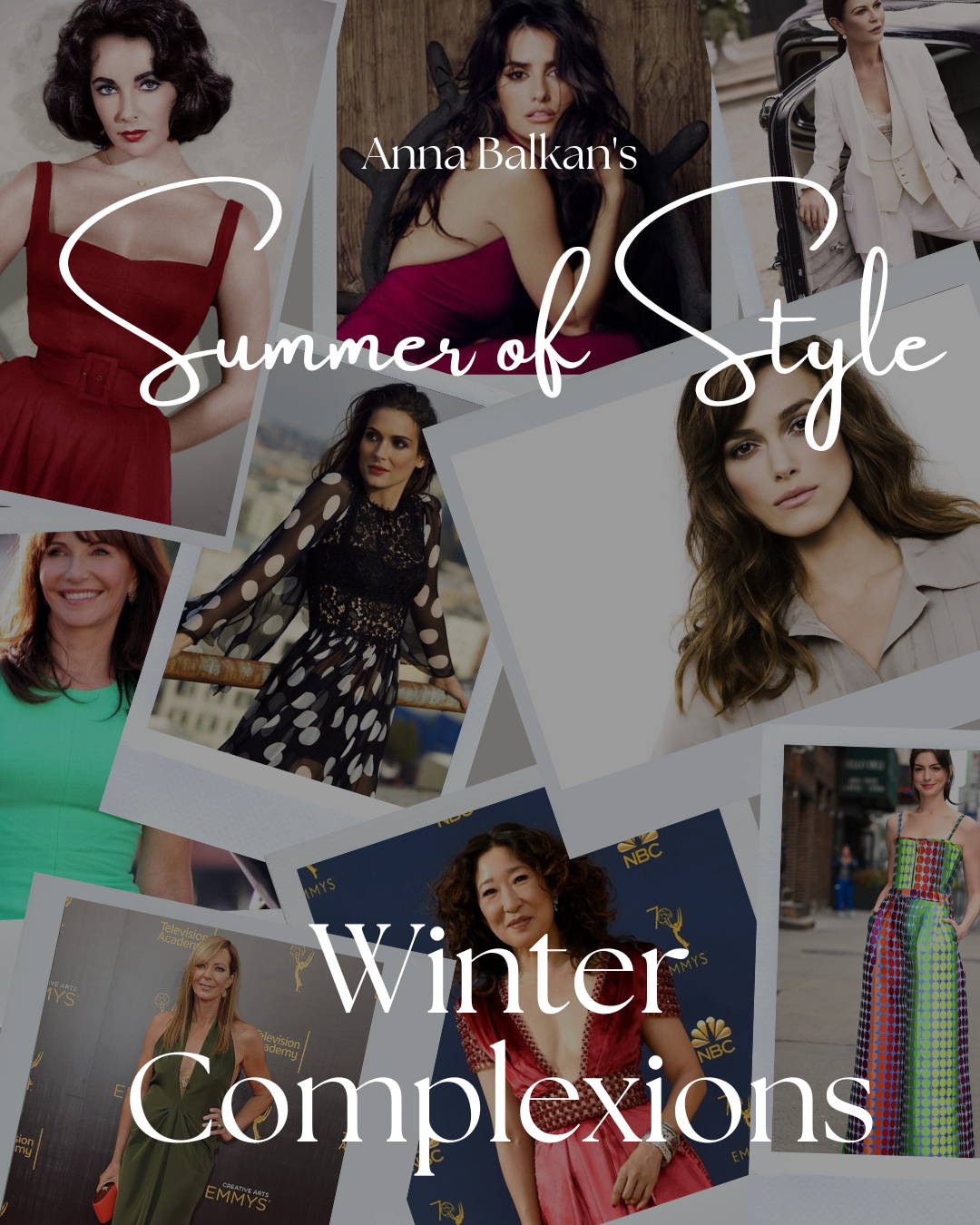 Hi #BeautifulAndCapable, in this blog series, we'll be we'll be sharing styling tips, taking a deeper look at color, breaking down the Seasons & Archetypes!
Today, we're taking a deeper look at the SPRING complexion archetypes!
Each season has 6 style archetypes, so for the next couple of months we'll take a look at each one.
Our friend, the amazing David Zyla, has broken this down so beautifully - making it easy to find & build your signature style!
Not sure where you fall? Start with grabbing a copy of the Color Your Style book and a scheduling a styling session with Anna in our store! Bring your favorite outfit, or a photo and we have colors and styles to play with!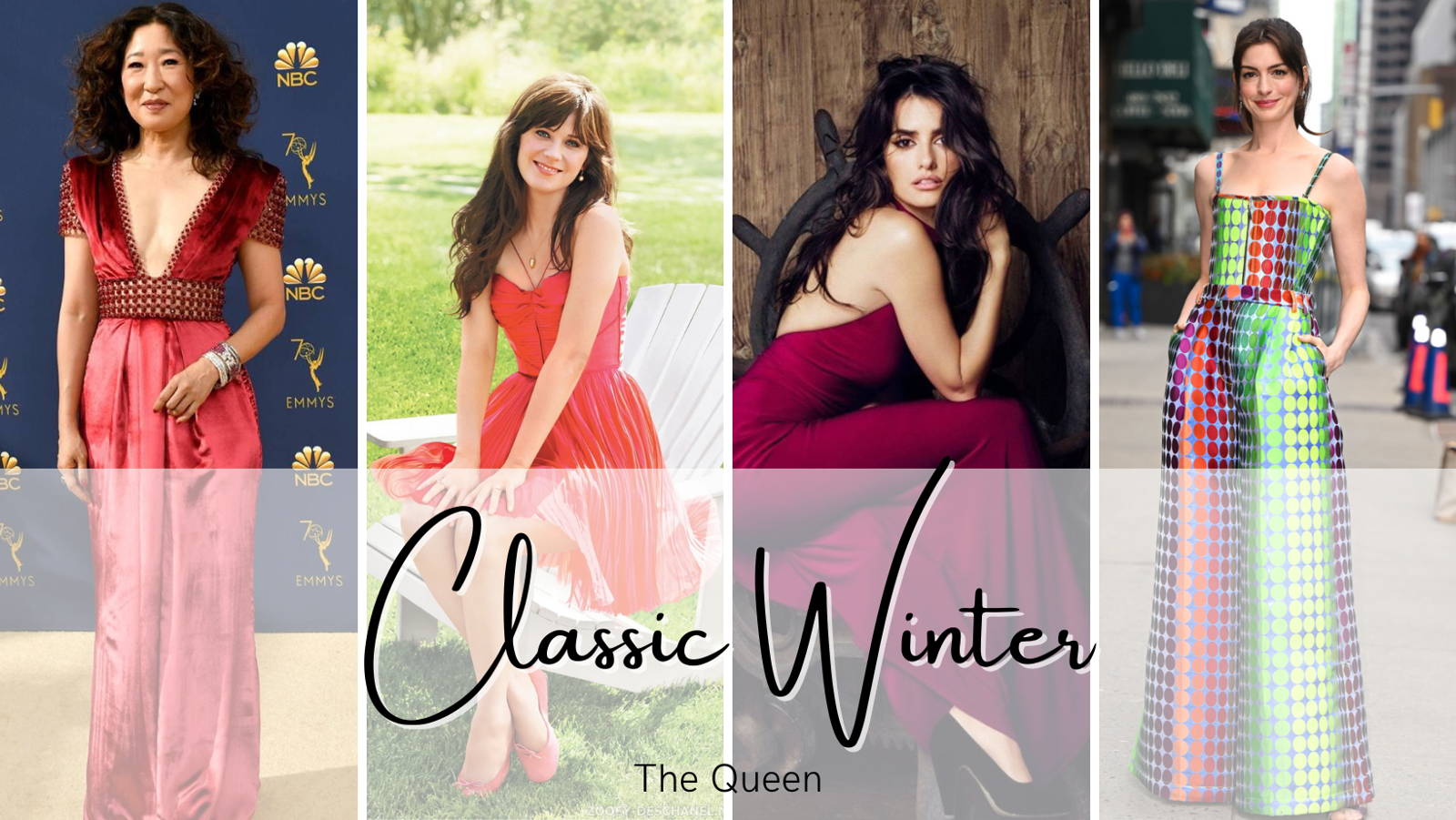 All hail The Queen! These ladies are the definition of regal & lives by the natural order of things. She likely smells of wintergreen or carnations & is the epitome of poised.
Her wardrobe is classic & elegant at its core. Her lines are simple and never harsh. No one looks better in a little black dress, but leaning in to her other colors will bring a brightness and show off the other facets of her personality.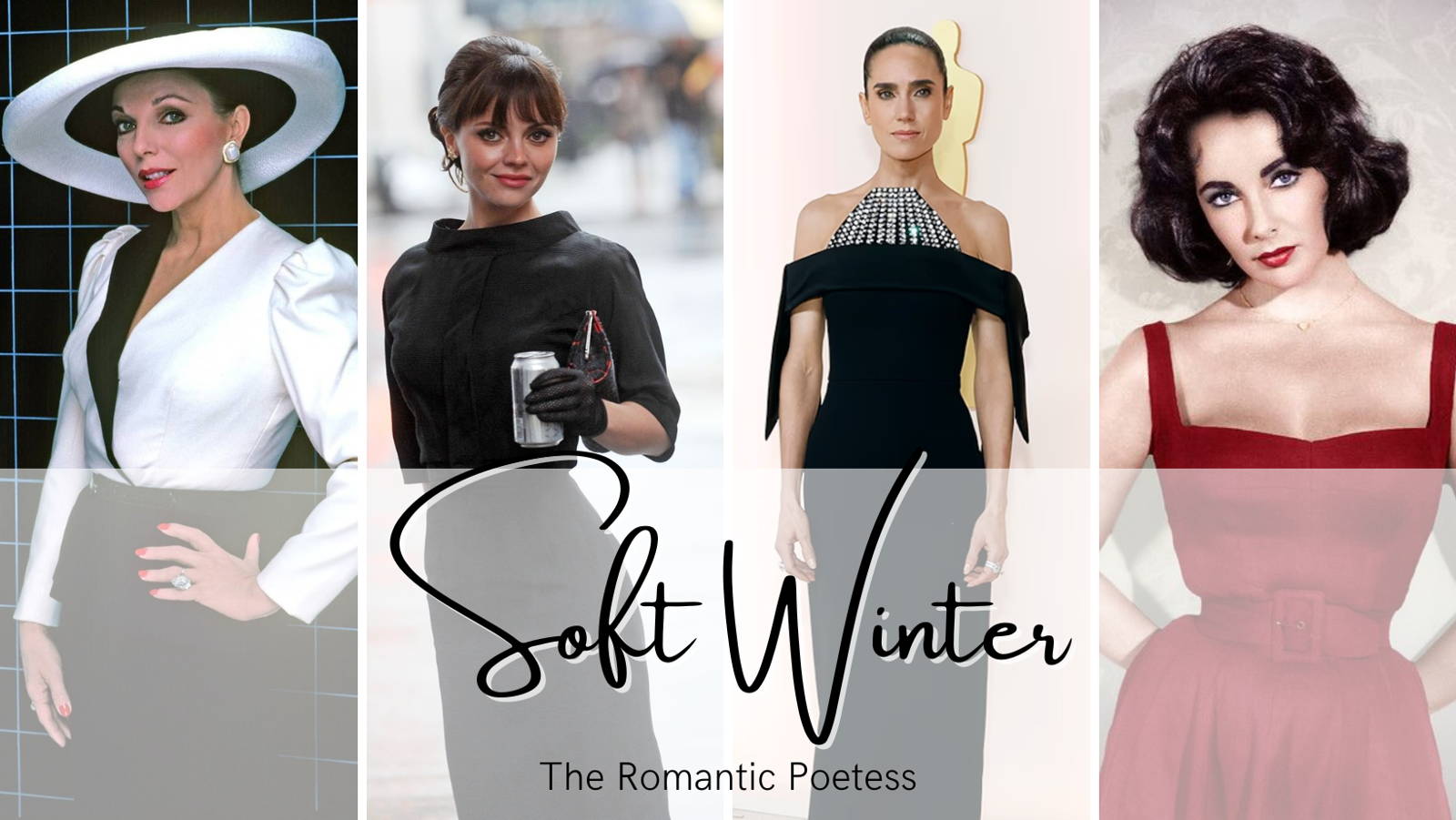 The Romantic Poetess may be soft spoken, but don't be mistaken - these gals are powerful! They command respect in the most subtle ways and are often the quiet shot-callers in their group.
They turn heads in velvet & french lace and smell of vanilla. Nothing suits her more than the look of an old-fashioned painting, but should stay far away from the color yellow and anything too rustic.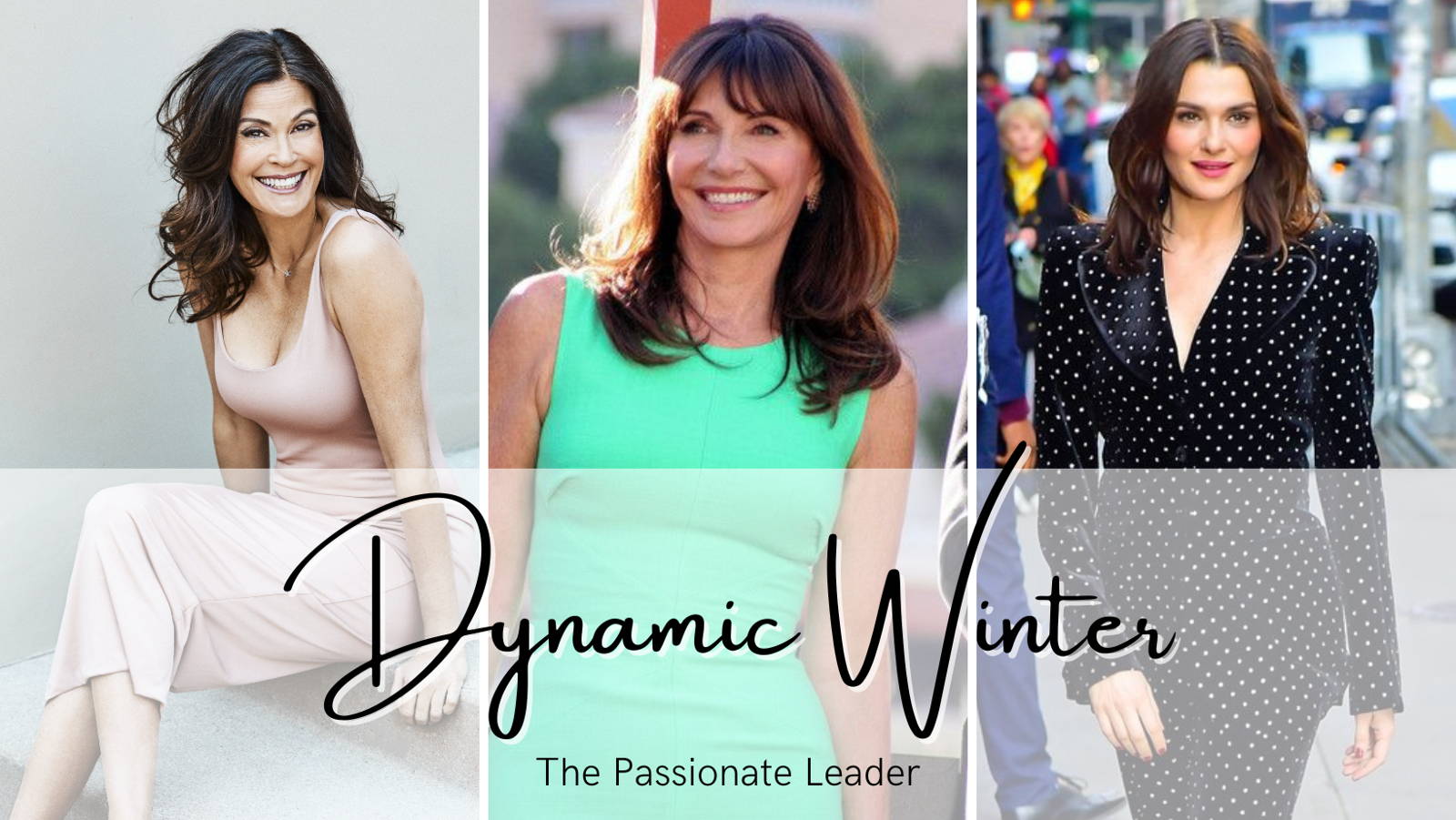 The Passionate Leader is just that - she knows what's needed & she'll make sure it happens! If you saw her standing in a group of five, you'd immediately assume she was in charge, even if she's the youngest in the group. She's cool, calm & collected and her closet should reflect that.
Silver makes her shine brightly & the lines of her clothing should always have some element of theatricality to them. Biggest thing this lady should avoid? A too-long, lifeless hair cut!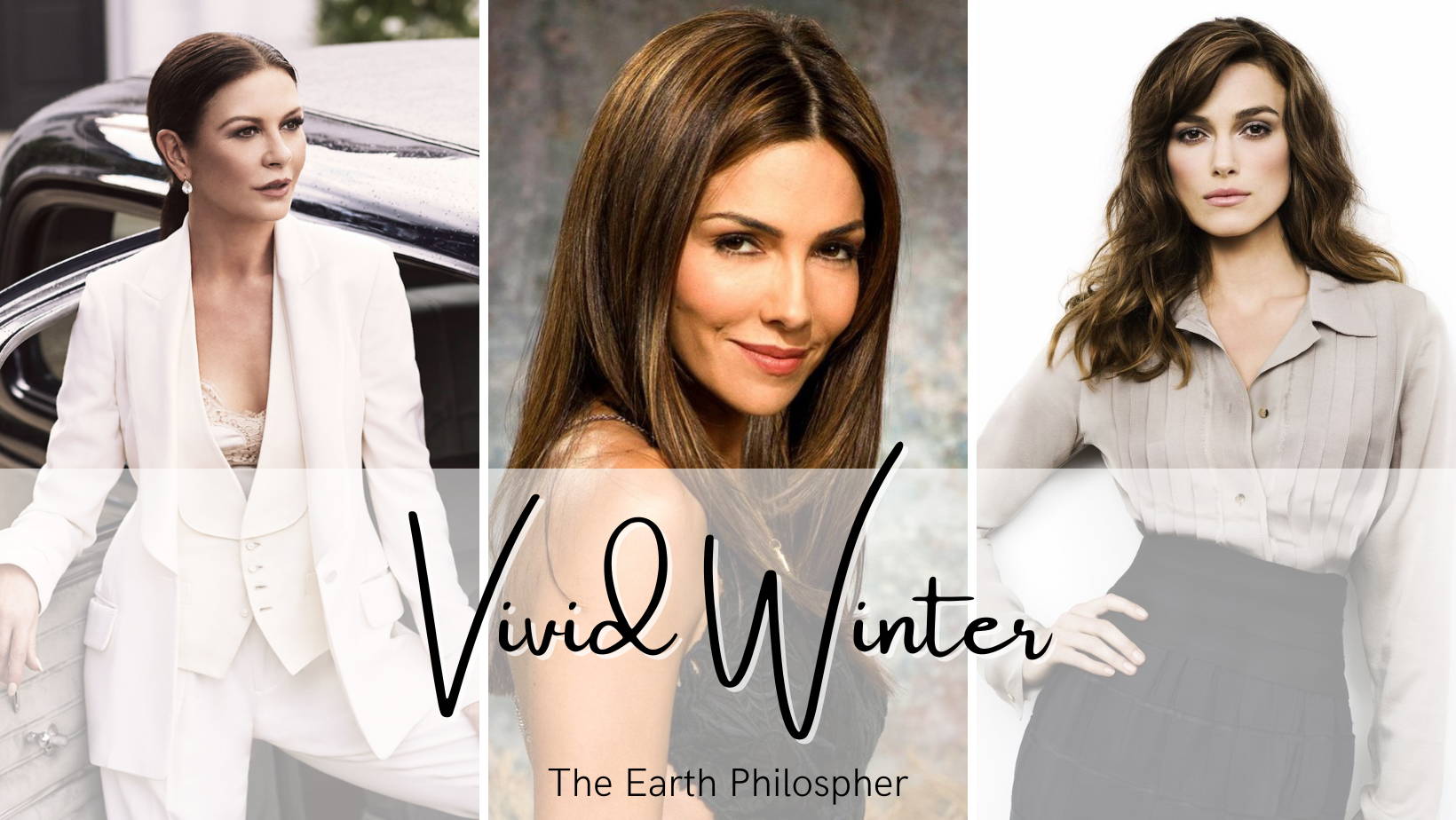 The Earth Philosopher is the woman who you know that you can trust with your life. She's extremely honest, but not always easy to read. She's a walking Matisse painting.
Soft fabrics like cashmere, satin and light cotton knit look amazing on her and elevate her seemingly "plain" wardrobe to the next level. Her accessories should be fun, eccentric & even costume-y. Large statement pieces give her a slightly frivolous touch to make her accessible.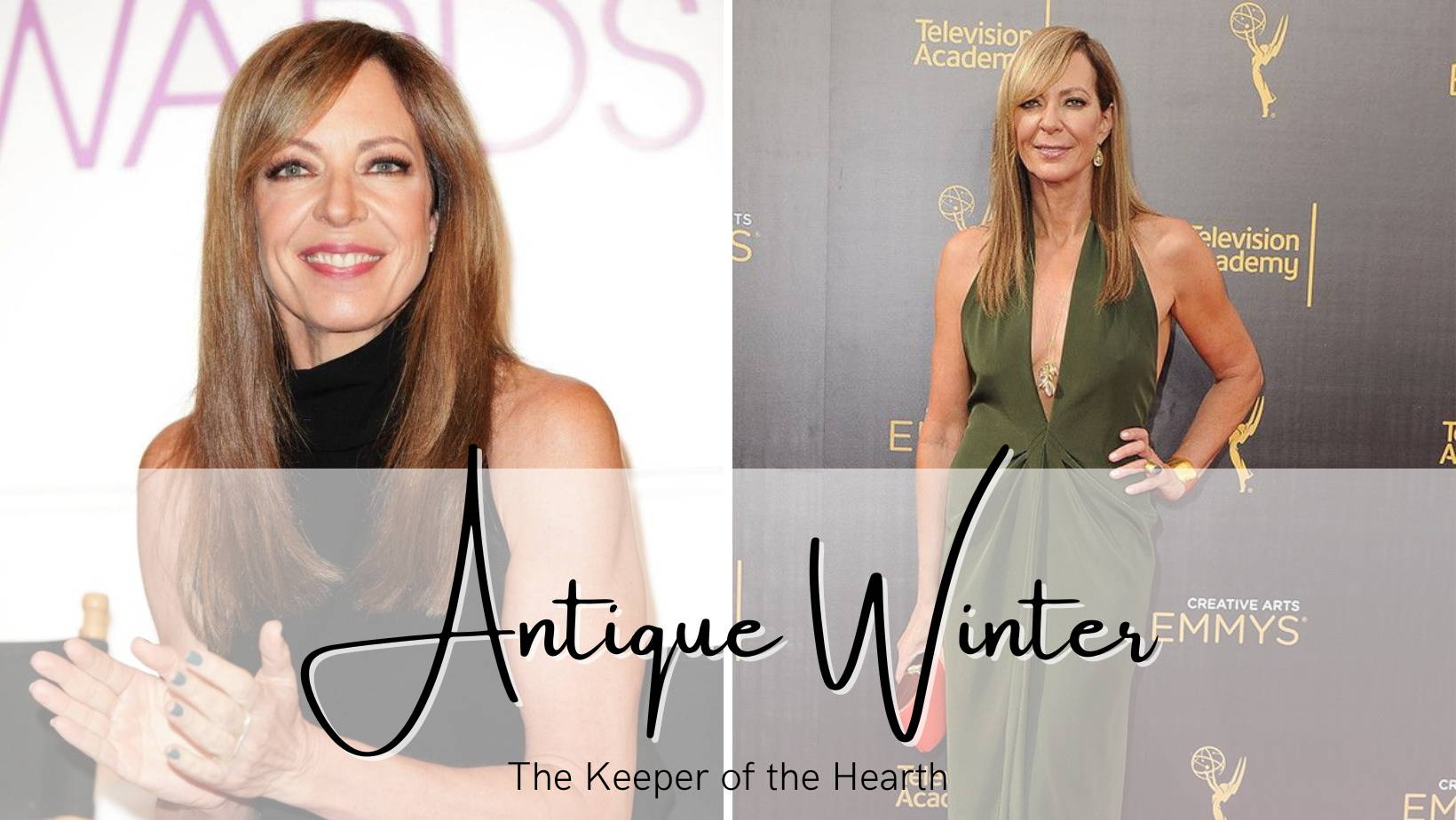 "I'll do the remembering for all of us" is the Keeper of the Hearth's motto! She remembers your most important secret and tells it back to you just when you need it most. These ladies aren't often found front & center in a national way - they are far tool grounded to enjoy the limelight.
She is blessed with a palette whose colors resemble that of an old map. She has a quiet beauty that doesn't require a lot of fuss. Simple jewelry that can be worn day-to-day suits her best. She likely has a few sentimental pieces that she holds close. She hates clutter and her style reflects that.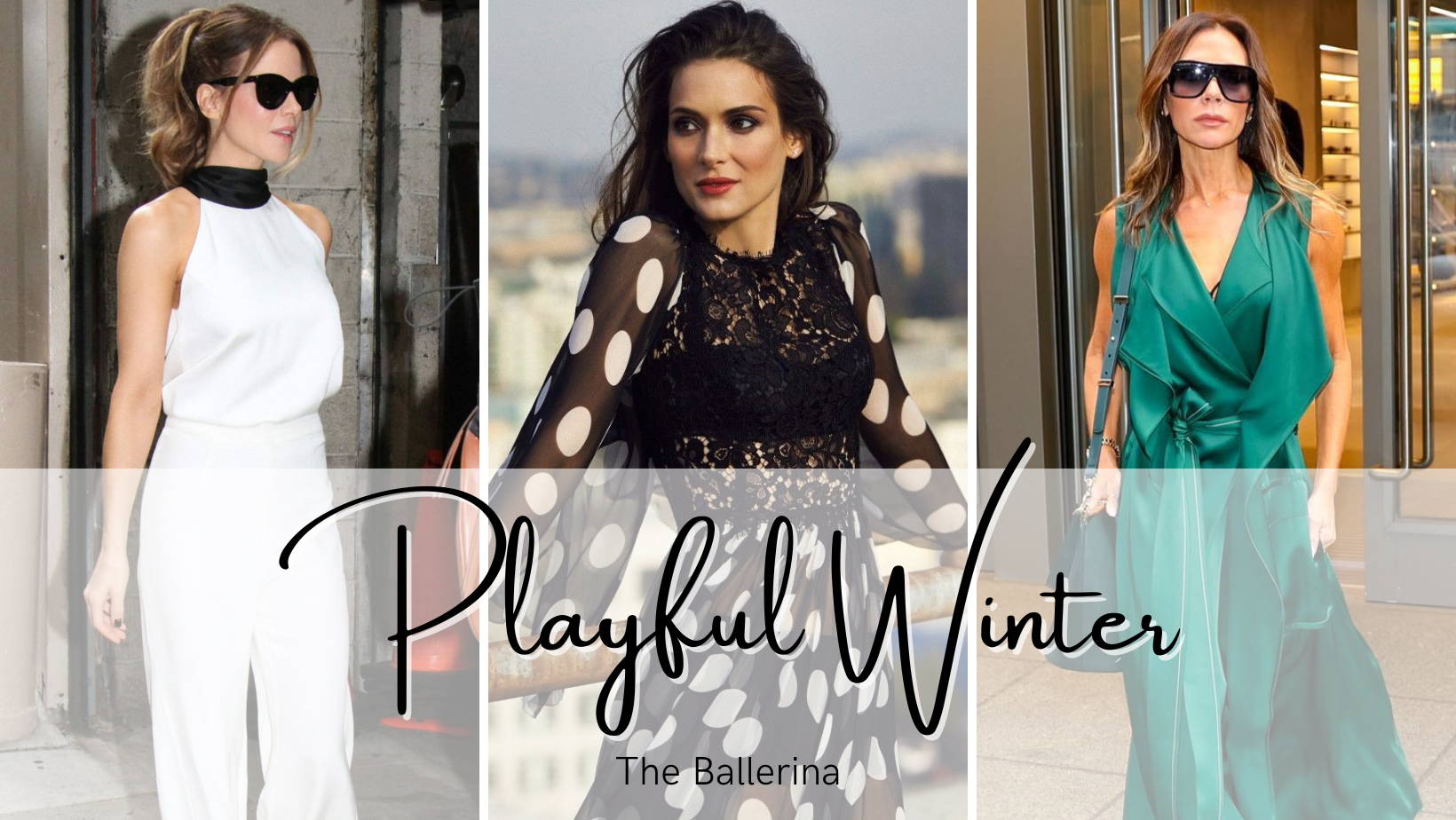 Our last Winter lady is the Ballerina. She's playful with a strong sense of fantasy - and she'll gladly bring you into her dream world with her.
She moves like a dancer which is why tulle, cotton sateen & chantilly lace look so beautiful on her. Her lines are simple and pretty, just like a ballet dancer - wrap sweaters, flats, tights & knits fill her closet, but she does enjoy a little flair. She should avoid anything that makes her feel heavy or weighs down her playful, gentle spirit.
---