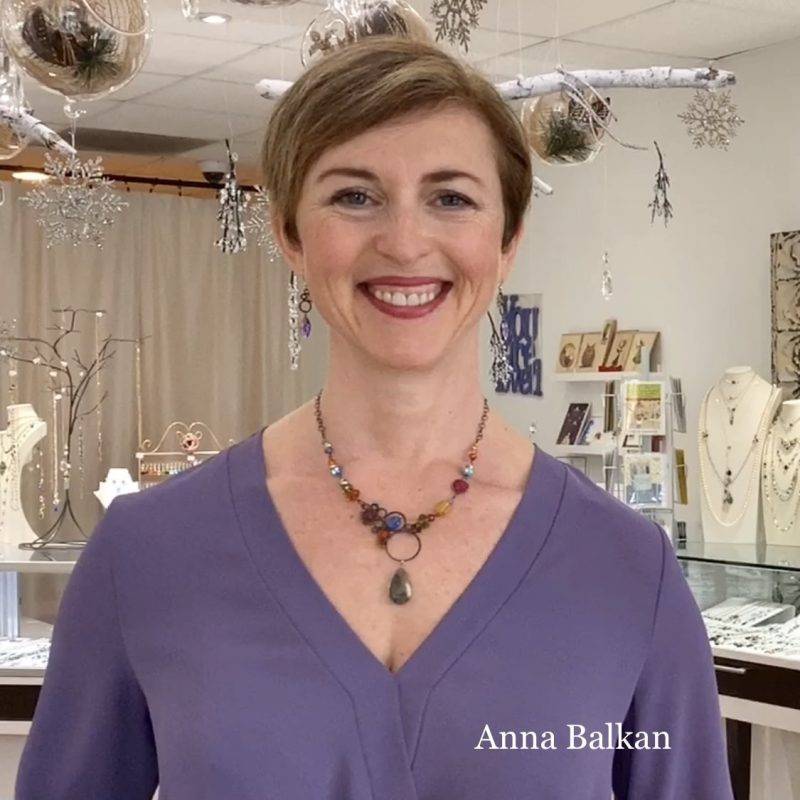 Anna grew up in Ukraine. She learned to knit and crochet, making the things that were needed from what ever was on hand. In 1992 she immigrated to NYC alone as a political refugee, with 1 bag and $100 to her name, no English, and spent that first year homeless, staying at homes of fellow immigrants who would share their food and tiny living quarters. During that time, she worked many jobs and at night went to collage, learned English and received a degree in Economics. Over the following 8 years, she was working in IT Consulting at Accenture and later at FISERV in Program Management, Consumer Analytics and Strategy roles. In 2008 she put it all aside and went fulltime into Anna Balkan Jewelry business, selling her jewelry nationally to galleries and opening her Norcross Gallery in 2010.

Seasonal Styling Color: Autumn
Favorite AB piece: Anything in PopArt collection
Hobbies: Cooking, reading and visiting art galleries (and collecting original art)
Dream Vacation Destination: Japan is next on my dream list
Go-to Drink: Water (I know sounds boring, but that's mostly what I drink!)
Our sweet and beautiful French stylist has joined our team in 2019 and we absolutely love having her! She bring French charm and class to her styling ideas, and you will truly enjoy working with her. One thing we absolutely love about Ingrid is her genuine interest in people she meets, her deep compassion and respect of all. Creativity has always been part of her life, and being raised in artist family, she has an eye for colors and styles.

Season Styling Color: All of them! I love them all! Autumn looks the best.

Favorite AB Piece: It's hard to pick a favorite but right now, I'm in love with Erica classic style

Hobbies: reading, interior decoration, cooking!

Dream Vacation Destination: Home ( just kidding ) I would say Asia

Go-to Drink: Sweet, lemony and preferably with sugar on the rim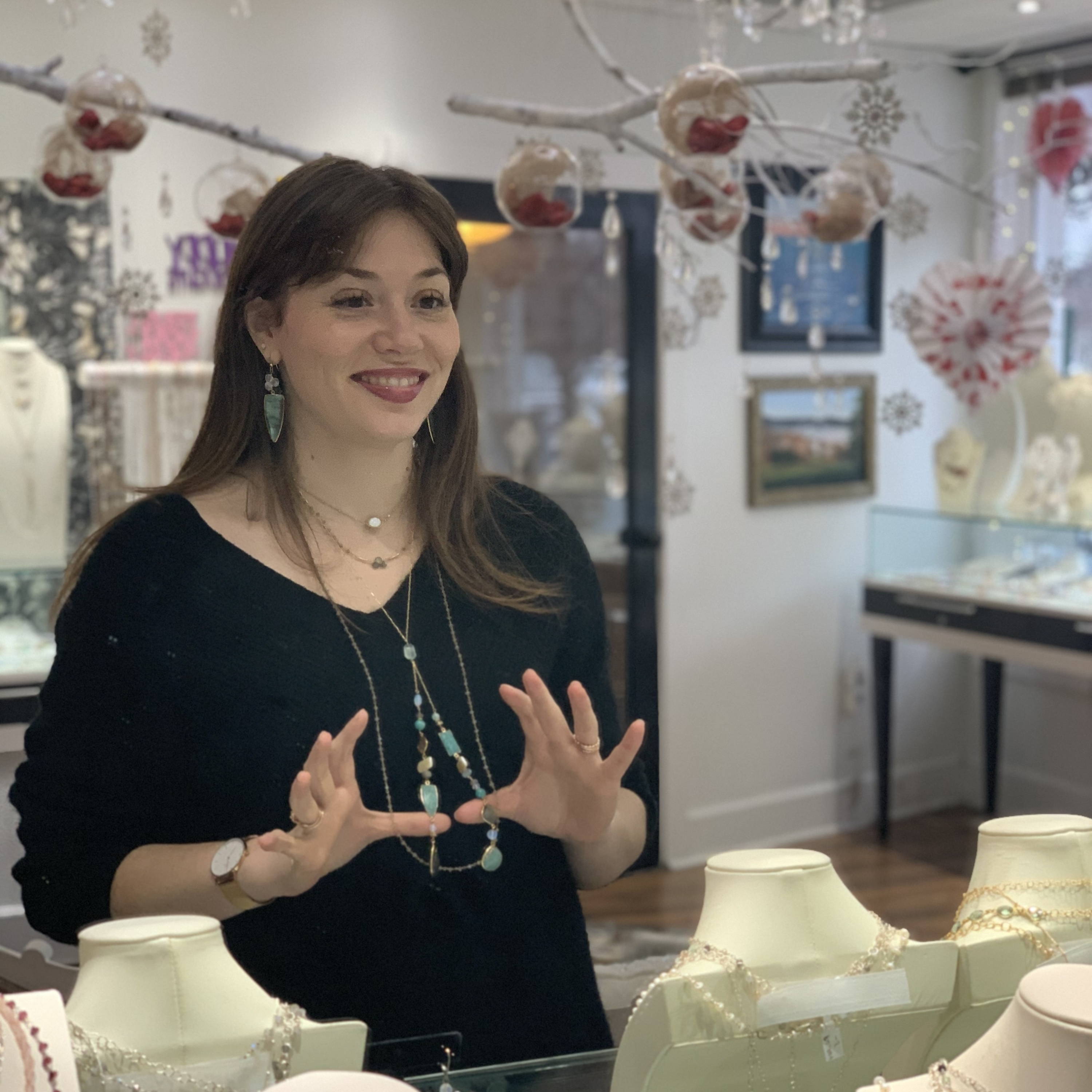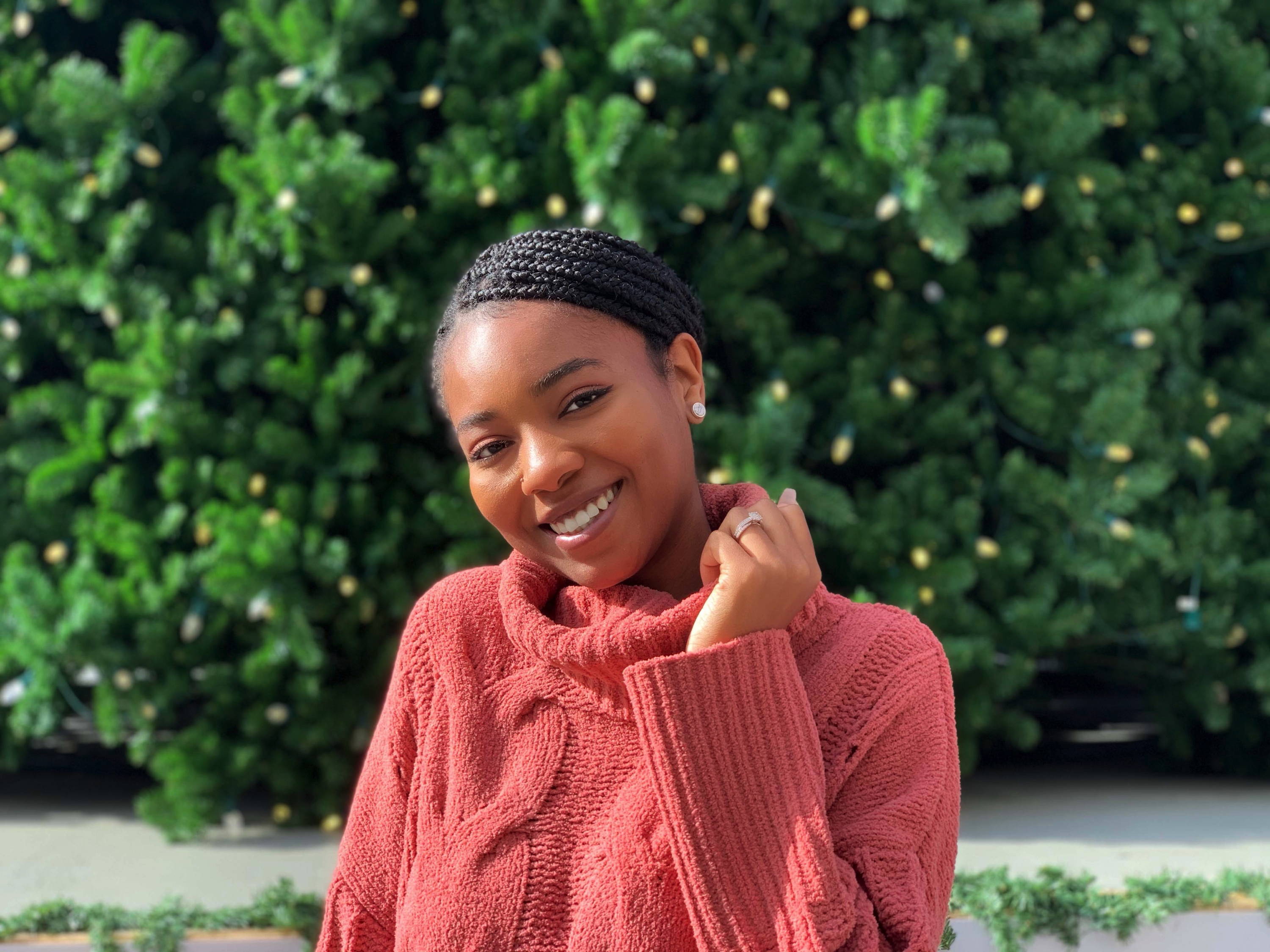 Join us in welcoming a new team member! Ahjaina joined our team in 2020 bringing with her a contagious smile and a positive, can-do attitude. In her spare time she can be found pampering her cat, playing video games, or hanging out with friends at the beach. Combining her degree in marketing from Georgia Southern with her love of social media, she has brought to the team a keen eye for trends and a talent for finding the best photography angles and capturing the best smiles. We love Ahjaina's sense of humor and the refreshing energy she exudes. We are very excited to have her on our team.

Seasonal Styling Color: Summer
Favorite AB piece: Samantha Layering Necklace

Hobbies: Watching reruns of Criminal Minds or reciting all the lines in Bee Movie

Dream Vacation Destination: Anywhere with a blue ocean and white sand! But If I had to choose a place it would be Turks & Caicos

Go-to Drink: Rum and coke with extra limes!

Have you seen our jewelry in other Retailers throughout the country? Maybe while on vacation in your favorite beach town or when visiting a great art museum. Well, meet Brianna, the woman who makes this all happen. Brianna first joined our team way back in 2010, right after our store first opened its doors. Her intimate knowledge of Anna's line, as well as design techniques and inspiration, readily equips her to introduce Anna's jewelry to new people across the country. She enjoys styling other stores to allow them the opportunity to be advocates for the jewelry she knows and loves so much.

When not traveling to trade shows or designing looks for other stores, you might get a glimpse of her at Anna's Gallery as she tries to work a day in the store when she can to keep up to date on client interactions. She currently lives in Cumming, GA with her husband and furbabies.

Seasonal Styling Color: Autumn

Favorite AB piece: Layered looks –Erica layering necklace is an everyday essential especially layered with the Nellie (owns this look in both gold and oxidized selections).

Hobbies: Reading, traveling and playing with my cat and dog

Dream Vacation Destination: Thailand

Go-to Drink: A delicious Old Fashioned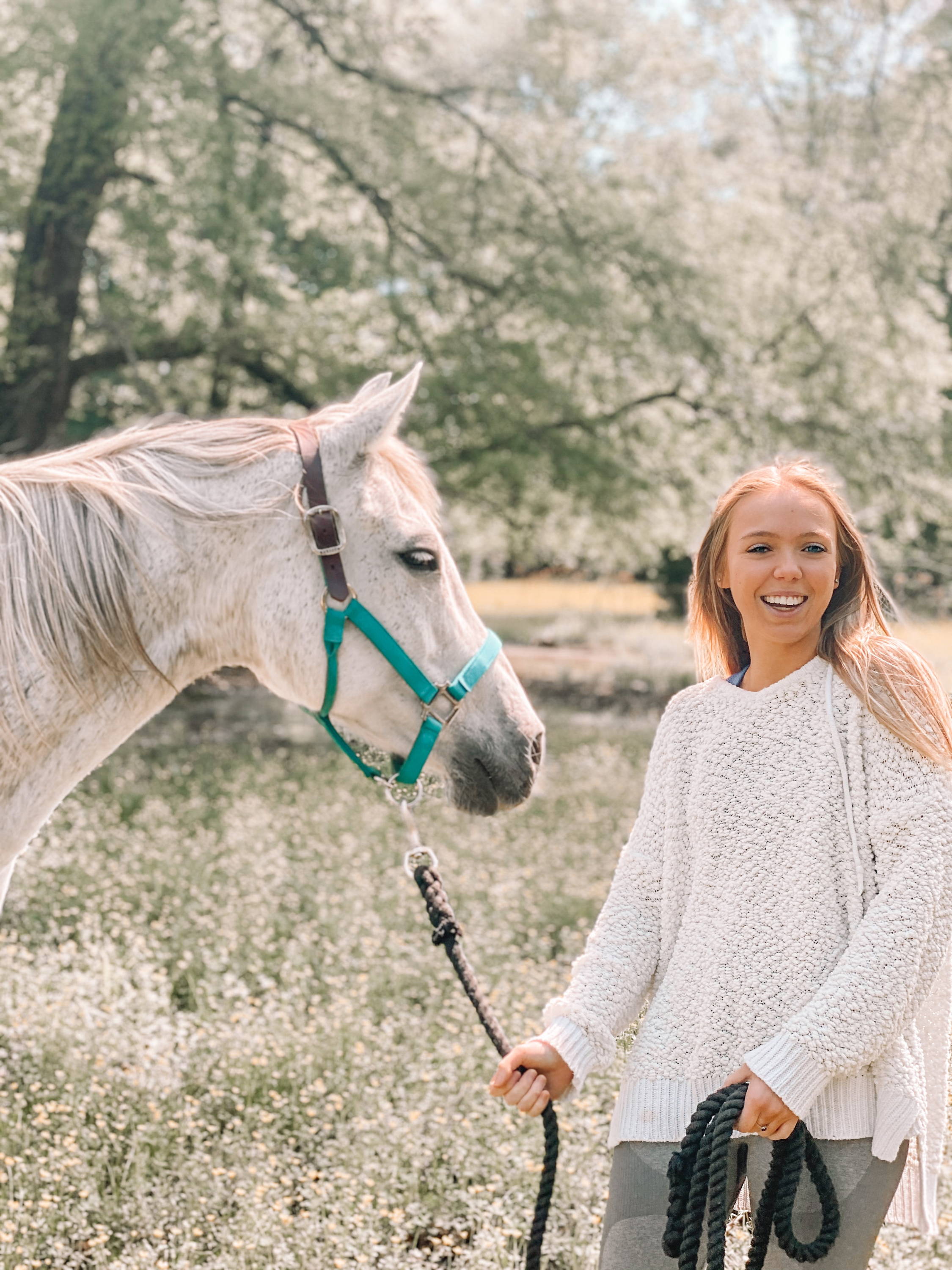 Welcome Shelby, our new bright eyed blonde, to the team. Joining us in 2020, she is bringing in her contagious laughter and free spirit. Shelby truly cares for every person that walks through the door, while bringing retail and marketing experience to the team. After attending Georgia Southern University pursuing in a degree of design, she moved home ready to learn the aspects inside and out. Shelby spent the early majority of her life growing up in Norcross and now lives in Marietta. During her down time, you can find her paddle boarding, working out, or hanging with friends. Her ambitious personality and compassionate heart are a great addition to our team.

Seasonal Styling Color: Spring

Favorite AB piece: The Erica Layering necklace is a perfect minimalistic adjustable length layering piece, but also great on its own as a dainty edition

Hobbies: A good DIY project, making music, drawing

Dream Vacation Destination: Santorini, Greece for sure!

Go-to Drink: Love my sweet tea!

We welcome you to visit our Norcross Gallery and experience the uniqueness of our store in person.