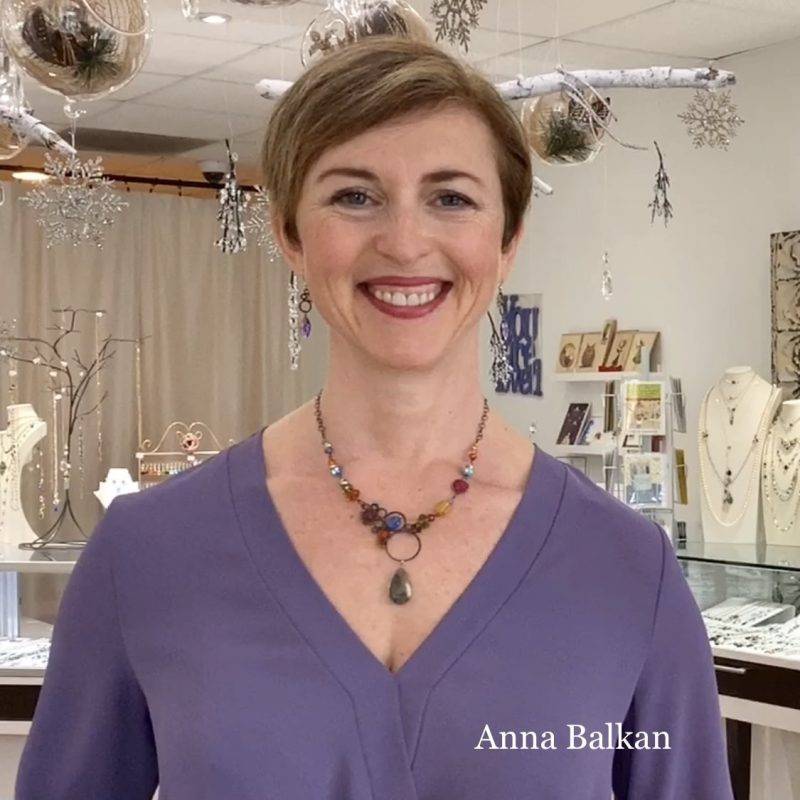 Anna grew up in Ukraine. She learned to knit and crochet, making the things that were needed from what ever was on hand. In 1992 she immigrated to NYC alone as a political refugee, with 1 bag and $100 to her name, no English, and spent that first year homeless, staying at homes of fellow immigrants who would share their food and tiny living quarters. During that time, she worked many jobs and at night went to collage, learned English and received a degree in Economics. Over the following 8 years, she was working in IT Consulting at Accenture and later at FISERV in Program Management, Consumer Analytics and Strategy roles. In 2008 she put it all aside and went fulltime into Anna Balkan Jewelry business, selling her jewelry nationally to galleries and opening her Norcross Gallery in 2010.

Seasonal Styling Color: Autumn
Favorite AB piece: Anything in PopArt collection
Hobbies: Cooking, reading and visiting art galleries (and collecting original art)
Dream Vacation Destination: Japan is next on my dream list
Go-to Drink: Water (I know sounds boring, but that's mostly what I drink!)
Meet Shelby, our bright eyed blonde! Joining us last summer in 2020, she brought in her contagious laughter and free spirit. Shelby truly cares for every person that walks through the door, while bringing retail and marketing experience to the team. Shelby spent the early majority of her life growing up here in Norcross and is a true local.
She graduated from Greater Atlanta Christian before attending Georgia Southern University pursuing in a degree of design. She moved home ready to learn the aspects inside and out.
During her down time, you can find her paddle boarding, working out, or hanging with friends. Her ambitious personality and compassionate heart are an absolutely great addition to our team.
Seasonal Styling Color: Spring
Favorite AB piece: The Pearl Erica Layering Necklace is a perfect minimalistic adjustable length layering piece, but also great on its own as a dainty edition that goes with everything!
Hobbies: A good DIY project, paddle boarding, horseback riding
Dream Vacation Destination: Santorini, Greece for sure!
Go-to Drink: Love my sweet tea!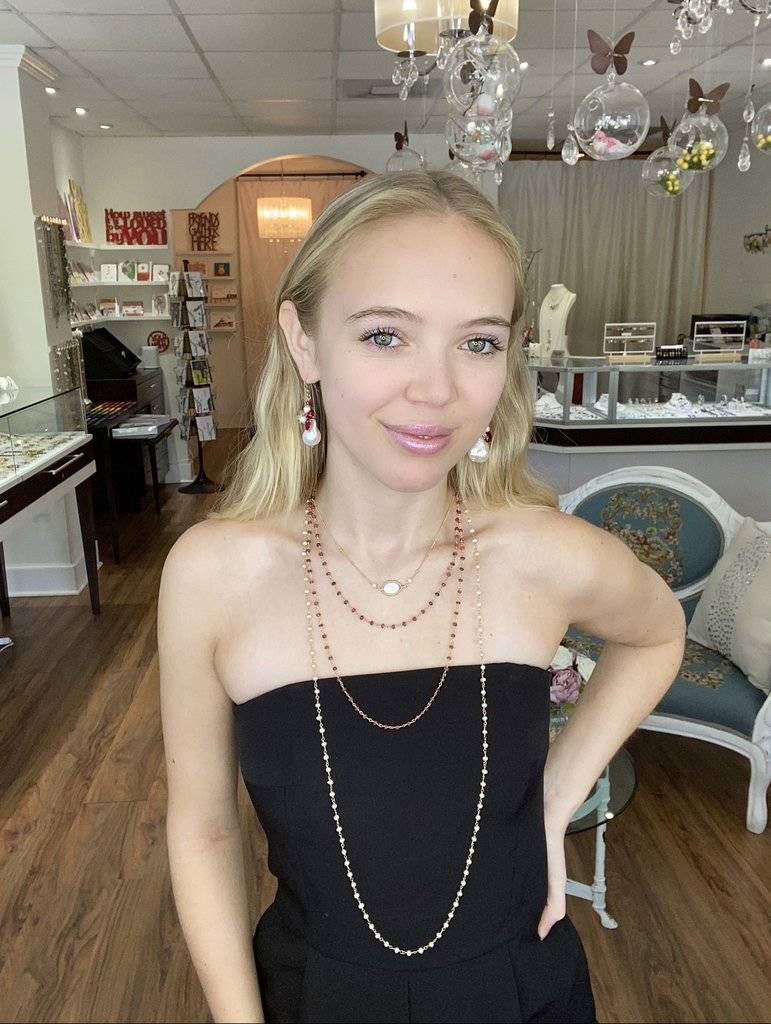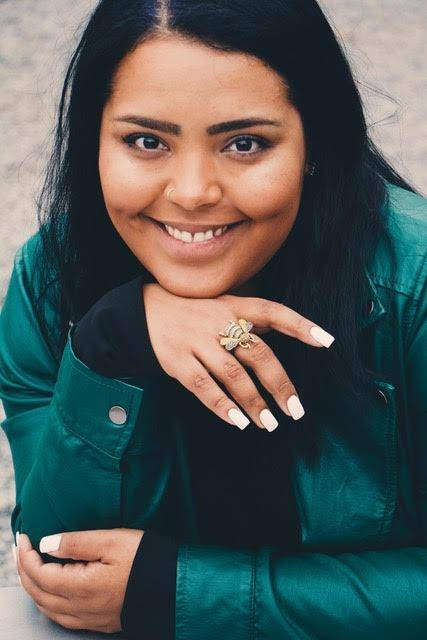 Meet Carrie, a beautiful joy that is on our team! Born & raised in Northern California, Carrie moved to Tennessee to go to school at MTSU to get her degree in Public Relations. When she's not working with Anna Balkan Jewelry or other clients (she owns & runs a digital marketing company), you can find her watching Bravo, taking Peloton cycling classes, or playing with her sweet little dog, Artie!
Seasonal Styling Color: Autumn
Favorite AB piece:

I'm drawn to the Russia collection because I LOVE the bright colors! My favorite pieces would be the Anna Hoops and the Mini Katie necklace!

Hobbies:

Reading, watching Bravo, hanging out with my friends & family, and taking Peloton cycling classes

Dream Vacation Destination:

I love traveling and want to go anywhere near water! I've recently added Puerto Rico to my list! Mykonos, Greece and The Amalfi Coast in Italy are also on the list!

Go-to Drink:

Lemonade, Dr. Pepper, or a Tito's & Sprite
We welcome you to visit our Norcross Gallery and experience the uniqueness of our store in person.